A Message from the Director — December 2013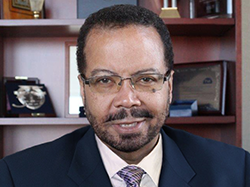 Dear NIBIB Research Community,
The last few months have been replete with a range of unique challenges and opportunities. Following the government shutdown, the whole of NIH worked hard to regain a sense of normalcy. To date, nearly all of the previously cancelled grant review meetings have been rescheduled, allowing most applications submitted for early October deadlines to stay on track for funding consideration in January 2014.
Nevertheless, there are some time-related consequences. Though extraordinary efforts have been made to minimize the impact of the 16-day furlough on current and prospective grantees, regrettably, not every application will be able to be reviewed in time for this grant cycle. The latest information on grant review activities can be found on the
NIH Office of Extramural Research website
. Also, active NIBIB funding opportunities can be found
here
.
There are two forward-reaching activities occuring soon that should be noted:
Just this week, Congress passed a 2014 budget bill that averts another shutdown in the ensuing months. Nonetheless, the budget details for NIH remain unknown at this time. We anticipate learning more during the next round of appropriation discussions that will occur over the next month leading to January 15, 2014, the date of expiration of the current continuing resolution.
Overall we are encouraged by our great scientific opportunities to improve the human condition through biomedical creativity and innovation as we optimize the use of available resources. Should you have any suggestions, concerns, or questions, please direct those to Kate Egan at
kegan@mail.nih.gov
, 301-496-3500.
Sincerely,
Roderic I. Pettigrew, PhD, MD
Director, National Institute of Biomedical Imaging and Bioengineering
Current Update
Past Updates