Avinash Srivatsan, Ph.D.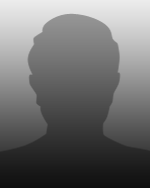 BG 35A RM GD953B 35A CONVENT DR BETHESDA MD 20892
Biography
Avinash Srivatsan obtained his B.Sc. from University of Pune in India (2004), followed by a M.Sc. (2006) and a Ph.D. (2012) from Roswell Park Cancer Institute, at the University of Buffalo in Molecular Pharmacology and Cancer Therapeutics while working with Professor Ravindra K. Pandey on developing multifunctional agents for photodynamic therapy and tumor imaging. In 2013, he joined the National Institute of Biomedical Imaging and Bioengineering (NIBIB) where he has since been a member of the Laboratory of Molecular Imaging and Nanomedicine. He is funded through the IRTA/NIH fellowship program. Avinash's current research interests focus on the development of biocompatible material for delivery of various agents for tumor imaging and therapy.