Rosemarie Hunziker, Ph.D.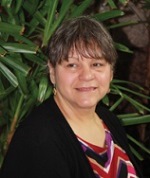 BG 2DEM RM 235 6707 Democracy Blvd Bethesda MD 20817
Biography
Rosemarie Hunziker, Ph.D. is the Director of Tissue Engineering and Regenerative Medicine at the National Institute of Biomedical Imaging and Bioengineering (NIBIB) within the National Institutes of Health (NIH) in the US Department of Health and Human Services (DHHS). In that capacity she has programmatic oversight of discovery and applied research grants.
Dr. Hunziker brings a diverse background to this broad sphere of research. After receiving a Bachelor of Science in Microbiology from the Philadelphia College of Pharmacy and Science (now the University of the Sciences in Philadelphia), she set off to study the complex antigenic profile of bovine lymphocytes and earn a Master of Science in Immunogenetics from Ohio State University. Her Ph.D. work with Tom Wegmann at the University of Alberta involved analysis of the cell surface immunogens at the maternal-fetal interface. Post-doctoral training at the Laboratory of Immunology, National Institutes of Allergy and Infectious Diseases (NIAID/NIH) focused on the generation of transgenic mouse models of histocompatibility antigen variants to study mechanisms of immune recognition and tolerance. Rosemarie set up the NIAID's Transgenic Mouse Facility at the FCRDC in Fort Dietrick, MD to supply intramural scientists with mouse lines engineered to express their protein of choice. After organizing and running that effort for seven years, she left NIH to join the Advanced Technology Program (ATP) at the National Institute of Standards and Technology (NIST, Department of Commerce). ATP awarded grants to for-profit companies for high-risk R&D. There she was a Program Manager in the Chemistry and Life Science Office, with responsibilities to monitor and advance the life science portfolio, with particular emphasis on Tissue Engineering.
After a brief stint in private consulting advising biotechnology companies on strategic use of federal research grants to advance their business goals, Rosemarie returned to NIH in 2004 to help accelerate technology transfer at the National Institute of Dental and Craniofacial Research (NIDCR) and oversee the Dental Biomaterials portfolio. In January, 2007 she moved to her current position at the NIBIB. She is committed to nurturing discovery science and realizing the practical benefits of the exciting developments at the forefront of cell-based tools and therapies.