Kaposi sarcoma is especially prevalent in countries suffering from AIDS—countries which largely have very little infrastructure and where citizens have limited access to health care. NIBIB funded researchers at Cornell University, David Erickson, Ph.D, and his collaborator, Ethel Cesarman are developing a new point of care device that can diagnose this type of cancer in less than 30 minutes and uses very little power.
Since the early 90's, polymerase chain reaction (PCR) has been regularly used to amplify even very small samples of DNA so that scientists could run genetic tests, match DNA samples, or identify bacteria or viruses. It can even be used to diagnose cancer. But this procedure requires cycles of specific temperatures and is usually carried out in a laboratory with expensive equipment. What Erickson and his team have created is a PCR device that can be used even in the most rural of settings. In order to maintain the necessary temperature control, the KS-Detect uses a lens (similar to a magnifying glass) to create heat and the DNA sample can be placed underneath and removed to increase or decrease the temperature   as needed to enable the PCR process. A technician can then use a smartphone to take a picture of the sample after it has been treated with a special UV-sensitive dye. A smart phone app then analyzes and displays the results. The device runs on so little power that a smartphone can run it for up to 70 hours.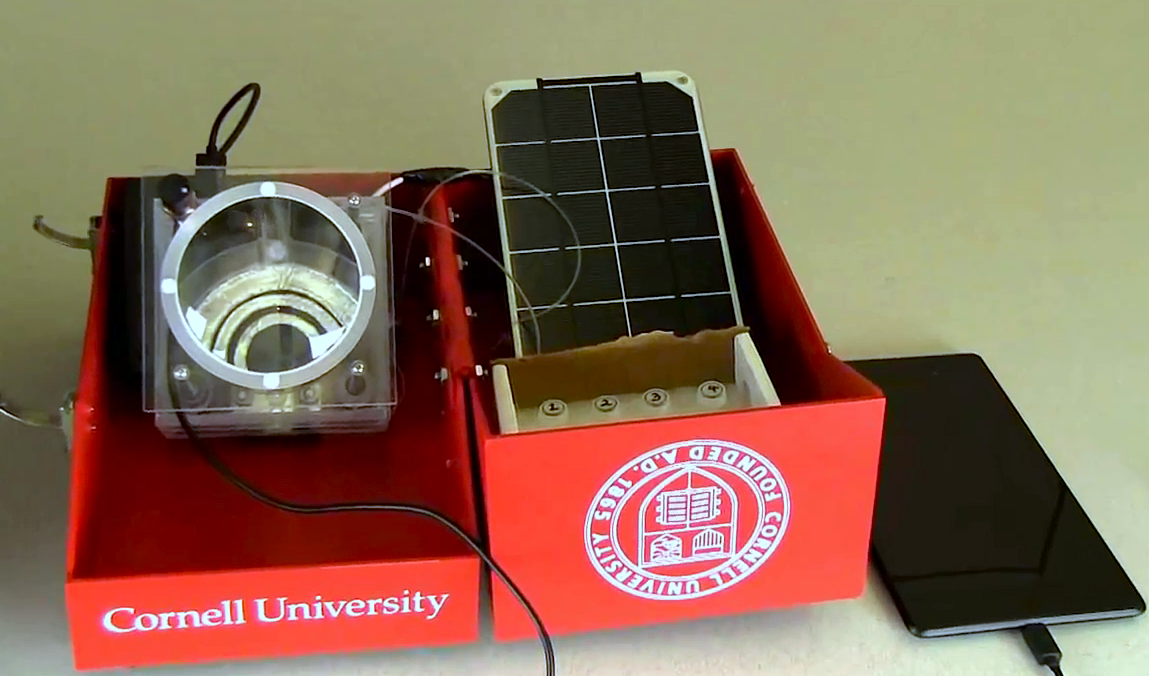 While it can be deadly, Kaposi sarcoma can be treated with great efficacy if caught early. However, after having to wait for a long time in clinics far from their home, many people who are tested never return to learn the results of their tests and don't find out about their cancer until it is too late. The KS-Detect allows technicians to give patients their results on the same day and recommend treatment if necessary. Taking PCR out of the lab in a device that can be held in the doctors' hands and taken directly to the patient is the kind of point of care device that could transform testing for patients, not only in rural areas but even in doctors' offices in the US. The technology also has the potential to be able to be modified to test for other diseases such as tuberculosis.