University of Illinois school will train doctors to engineer health care solutions
The University of Illinois Urbana-Champaign has announced that it will create the nation's first college of medicine that is centered on the interface of engineering and medicine. The new college will be a partnership between the University of Illinois at Urbana-Champaign and Carle Health System. It aims to integrate the university's unparalleled assets in engineering, technology, and supercomputing with Carle's nationally recognized, comprehensive health care network.
"This is a bold, visionary, and timely plan, which aligns beautifully with the concept of a revolution in medicine based on the convergence of engineering, and the physical and life sciences," said Dr. Roderic Pettigrew, Ph.D., M.D., Director of the National Institute of Biomedical Imaging and Bioengineering at the National Institutes of Health. "In nature there are no boundaries between the principles of engineering, the physical sciences and biology so one would expect the most effective solutions to medical problems to come at their intersection," said Pettigrew.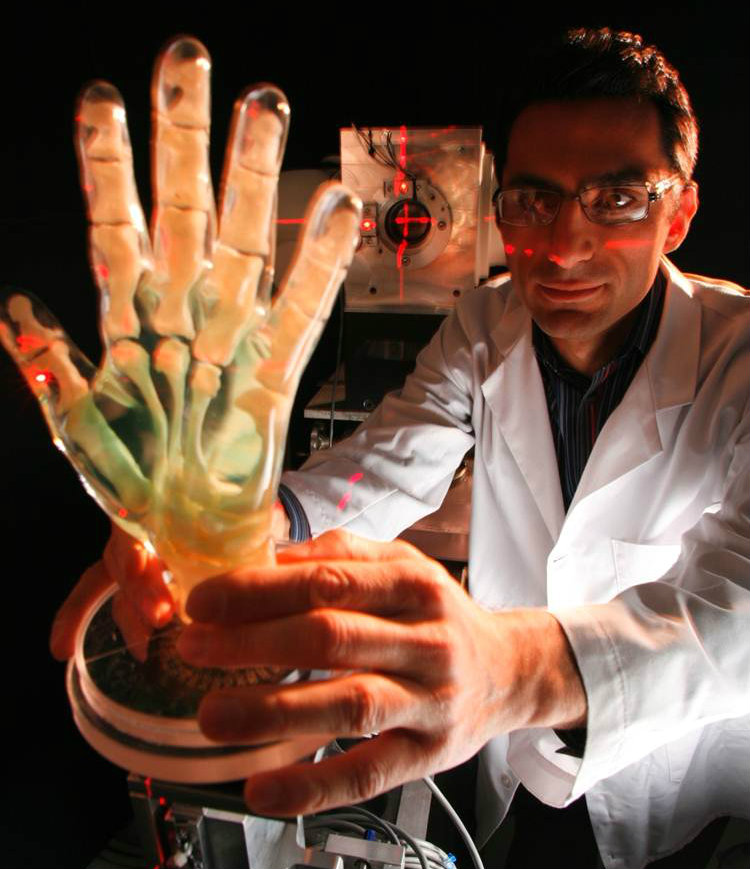 The new college is specifically designed to develop a new approach to medical educatio
n that will train a new kind
 of doctor. "This revolutionary partnership will transform how doctors solve problems and care for patients," said James C
. Leonard, M.D., president and chief executive officer, Carle 
Health System. "With physicians, engineers and scientists collaborating, faculty and students will design solutions to medical problems differently, with patients and the medical and scientific communities benefitting from their discoveries." Phyllis M. Wise, Ph.D., Chancellor of the University of Illinois at Urbana-Champaign added, "This is an opportunity to change th
e 
world and chart 
a new path in medical education. We are excited by the challenge and we fully intend to translate Illinois' 150-years of excellence into exciting advances in health care innovation and delivery."
The University's College of Engineering offers 15 undergraduate and graduate degree programs ranked in the top five, nationally and internationally. The Carle Health System is a nationally recognized leader in high-quality, cost-effective patient care and the primary investor in the new initiative.
In his congratulatory letter to Dr. Wise, Pettigrew explains the natural evolution of this exciting new endeavor, "There are multiple compelling reasons to establish a medical school driven by engineering. Chronic illness is increasing across the globe as people live longer; the world is interconnected in both health and disease; and the economy has become a long range challenge. Consequently, the health care system looks to technological innovation to provide effective health care for more people at lower cost."
The concept of an engineering-based medical school is an idea that has been informally discussed at the University for a number of years. Now, following recommendations framed in a 2014 economic development study that details the unique strengths Illinois and Carle each bring to this new model for a college of medicine, Illinois faculty and staff are working with Carle physicians and staff to address business, governance and financing plans for the groundbreaking endeavor. The college will be funded by multiple sources including private philanthropy, corporate investments, medical student tuition, and revenue from new inventions.
Dr. Pettigrew stresses the timeliness of implementing this much-needed approach to medical training, "The move to precision medicine and the goals of the Affordable Care Act call for strategies that enable preventive medicine, home based care and definitive services at the first point of contact with a health care provider. A strong engineering component is necessary for the development of medical technologies that address these needs and provides a real opportunity for a fundamental change in the shape of the medical landscape for the better."
Health Terms:
Biomaterials,
Medical Devices,
Surgical Tools