Science Highlights
September 11, 2018
2018 NIH/ACR/RSNA workshop on deposition of gadolinium-based contrast agents results in a research roadmap, published in Radiology, 9/11/18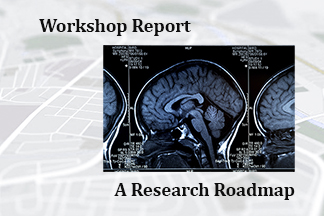 On Feb. 15, 2018, the National Institute of Biomedical Imaging and Bioengineering convened an international meeting in Bethesda, Maryland, to identify and prioritize future research initiatives regarding the mechanisms, biological importance, and clinical implications of gadolinium retention. The American College of Radiology, Radiological Society of North America (RSNA), and National Institutes of Health cosponsored the meeting.
Gadolinium-based contrast agents (GBCAs) have revolutionized magnetic resonance imaging, or MRI, enabling physicians to obtain crucial life-saving medical information that often cannot be obtained with other imaging modalities. Since initial approval in 1988, more than 450 million intravenous GBCA doses have been administered worldwide, with an extremely favorable pharmacologic safety profile. However, recent information has raised new concerns about the safety of GBCAs. The research roadmap resulting from this workshop identifies knowledge gaps about gadolinium retention and prioritizes directions for needed research.
Read the report here.
Read companion viewpoint in the Sept. 12, 2018, Journal of the American Medical Associtation here.
Citation: Gadolinium Retention: A Research Roadmap from the 2018 NIH/ACR/RSNA Workshop on Gadolinium Chelates. McDonald RJ, Levine D, Weinreb J, Kanal E, Davenport MS, Ellis JH, Jacobs PM, Lenkinski RE, Maravilla KR, Prince MR, Rowley HA, Tweedle MF, Kressel HY. Radiology, Sept. 11, 2018.