The Health and Human Services (HHS) IDEA Lab celebrated employee innovation and problem-solving at its eighth annual awards ceremony in Washington, D.C., on June 24, 2015. HHS Secretary Sylvia Burwell presented HHS Innovates Awards to seven recipient teams, which included one representing NIH's Neuroimaging Informatics Tools and Resources Clearinghouse (NITRC). NITRC was credited for providing the "Biggest Bang for the Buck" in the competition, which drew 70 entries from across the department.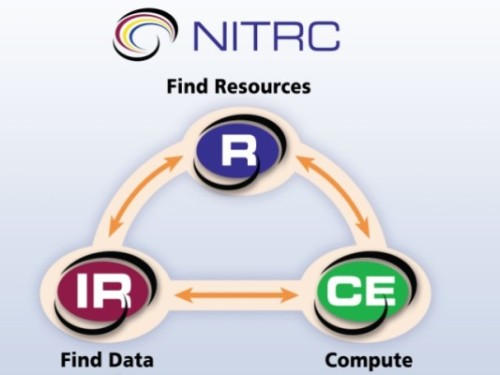 NITRC is a clearinghouse for data, software tools, and other resources for researchers conducting functional and structural neuroimaging analysis. Researchers and the medical community use functional neuroimaging—such as magnetic resonance imaging (MRI) and electroencephalography (EEG)—to measure aspects of brain function, including links between brain regions and specific mental processes or physical activities. They use structural neuroimaging—such as computerized axial tomography (CAT or CT) and magnetic resonance imaging (MRI)—to explore physical elements of the brain.
"A remarkable evolution in the development of neuroimaging tools and knowledge has taken place over the past half century," said Roderic Pettigrew, Ph.D., M.D., director of the National Institute of Biomedical Imaging and Bioengineering (NIBIB), which administers the NITRC project. "NITRC plays a very important role in cultivating a community of neuroimaging experts to advance our ability to visualize, study and understand intricate structures and circuits of the brain."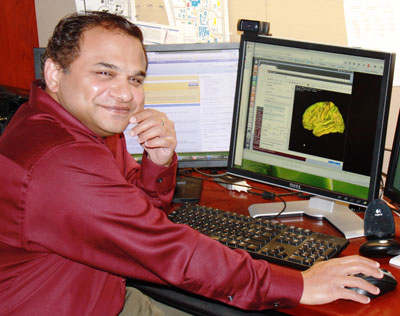 The NITRC website hosts a registry of neuroimaging tools and resources, an image repository for storing and sharing neuroimaging data, and a computational environment that includes access to cloud computing. Among the hundreds of tools NIH offers through NITRC is a software package for reconstructing three-dimensional models of brain structures. Almost all of the software resources on NITRC are free, and all the data is free, fostering the exchange of ideas among users from U.S. universities, international organizations, and virtual computing consortiums.
NITRC is funded by the NIH Blueprint for Neuroscience Research, a trans-NIH effort to accelerate the pace of discovery in neuroscience. The information technology firm, TCG, which has developed and managed NITRC in collaboration with NIH since it first came online in 2006, estimates that the clearinghouse has provided more than $35.3 million in potential savings by researchers accessing imaging data through NITRC, so that they did not have to build their own neuroimaging databases or neuroimaging computer analysis centers. 
The HHS Innovates honorees, in addition to NITRC, tackled a range of issues with solutions that involved collaboration and new technology. These include:
- Administration for Community Living Learning Collaborative
- Collaborative Improvement and Innovation Network (CoIIN) to Reduce Infant Mortality
- Health Resources and Services Administration Health Provider Loan Repayment Programs
- Indian Health Service Phoenix Indian Medical Center's Peri-Operative Surgical Home (POSH)
- Project Fish (Seafood Compliance and Labeling Enforcement) SCALE  
For more information about NITRC, please see www.nitrc.org.
For more about the HHS Innovates awards program, please see http://www.hhs.gov/idealab/what-we-do/hhs-innovates/.
Health Terms:
Bioinformatics,
Brain Disorders,
CT,
MRI,
Neurodegenerative