NIBIB supports development of preamplifiers of radiofrequency for MRI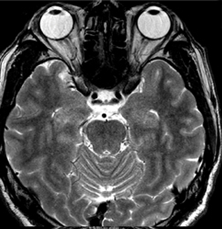 One of the fastest growing clinical applications of the powerful medical imaging modality MRI is the parallel imaging method, where multiple radio frequency (RF) receiver coils are used in simultaneous signal processing to speed up imaging. This rapid scanning can reduce blurring of human anatomical features that are in motion during the scan, such as the heart and lung, as well as the time required for certain scanning procedures where the patients must hold their breath to minimize motion effects. Faster scanning times therefore result in faster, more accurate diagnostics and a more comfortable imaging experience for patients while lowering costs and increasing the overall quality of health care. Faster scanning also allows more patients to be examined per day per machine, which directly results in MRI accessibility for a larger number of patients and enables more widespread use of MRI in surgery, radiotherapy, cardiac imaging, and certain mammography procedures.
To take full advantage of highly parallel imaging, large numbers of RF coils are required (as many as 128 receiver-channel coils have been combined in some systems presently under study). Next generation commercial MRI systems are expected to be equipped with at least 16 channels with which new RF coil products need to interface. One of the biggest challenges in building these complex RF coils and their internal circuits is the size of the preamplifiers that must be integrated in each coil. There was no existing commercial preamplifier small enough for the large numbers of channels envisioned. Dr. Hiroyuki Fujita took on this critical issue, starting Quality Electrodynamics LLC, better known as QED, in 2006 with grants from NIBIB and elsewhere.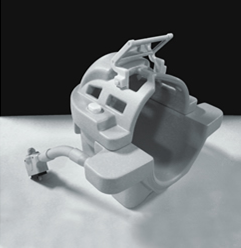 NIBIB support helped the company position itself as a high-quality, high volume manufacturer. In six short years, QED is now 100% financially independent and profitable—having expanded from an original 300 sq ft. site with a handful of employees to a 33,000 sq. ft. state-of-the-art facility with 86 employees. Employment has doubled every 18 months since the company began, and they expect this trajectory to continue.

QED is now one of the world's largest suppliers of state-of-the-art MRI RF coils. In 2010, Dr. Fujita founded his second company, eQED, a solar energy-related electronics development and manufacturing company. With the founding of both QED and eQED, today Dr. Fujita is creating high tech, advanced manufacturing jobs in the health-care and energy sectors in the United States.

Among his many honors and awards, Dr. Fujita was a 2011 recipient of the National Tibbetts Award from the Small Business Administration, recognizing technological innovations that promote economic growth.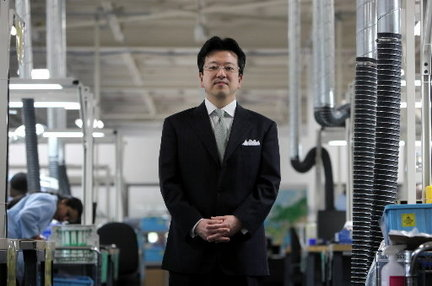 Health Terms:
Breast Cancer,
Cancer,
Cardiovascular