Science Highlights
November 19, 2012
A picture speaks a thousand words, and when the picture is an x-ray, ultrasound, MRI scan, or other medical image, it is an essential chapter in a person's health history. Every day, doctors, nurses, and other health care professionals rely on such images—as well as videos, sound files, and other multimedia produced by current medical technologies—in diagnosing or monitoring illnesses and planning a patient's care.
Multimedia files can show rich and complex data that are otherwise hard to convey in words, but incorporating them in electronic health records (EHRs) presents a number of challenges.
In 2011, NIBIB and the Office of the National Coordinator for Health Information Technology (ONC), within the U.S. Department of Health and Human Services, brought together a workgroup of health care providers, patient advocates, health system leaders, payers, and commercial vendors to discuss these challenges, which include:[1],[2]
Ensuring that high quality medical multimedia files can be viewed on a variety of computer systems or distributed reliably across providers and institutions
Providing for seamless retrieval of multimedia medical data from multiple providers, while protecting patient privacy and rights
Addressing technical requirements, such as having sufficient bandwidth to send and receive large data files
"Including multimedia data in EHRs will provide a comprehensive picture of the patient and enables the physician to make data-driven clinical decisions at the point of care," said Belinda Seto, Ph.D., deputy director of NIBIB. "Patients feel a sense of empowerment when they can control the use and sharing of their medical data." 
EHRs Today: Image-Rich, Paper-free, Mobile-friendly
All health care providers create or use medical images of some type. Often, they refer to many different types of images from a variety of sources to build a clearer picture of a patient's condition and health history.
Given this common need, a number of health care organizations have already implemented image-friendly EHR systems or started to address some of the challenges mentioned above. These models may inform the future development of even more comprehensive, multimedia EHR systems. Two examples discussed by the NIBIB-ONC workgroup were:
The U.S. Veterans Administration (VA) uses two integrated systems for EHRs: one which handles only text and the other which supplies images, video, scanned documents, and other multimedia. Uniform methods for capturing, storing, sending, and viewing medical images apply across the VA's many medical centers and outpatient clinics. Clinicians can view all of the images for a patient regardless of the location of the image on the VA network, the patient, or the provider—with the VA EHR system, a patient in one location can have images evaluated by a doctor in a different location and all the findings entered into their EHR.
The Mayo Clinic in Rochester, Minn., first began using EHRs in 1995 and became completely paperless in 2004. Mayo EHRs include every document related to a patient's care—such as lab reports, appointment schedules, CT and MRI scans, echocardiograms—all which can be instantly accessed by authorized users. The Mayo EHR system also includes a patient and referring physician portal to help manage appointments, prescriptions, billing and payments, and communications with primary care physicians, with some applications available on mobile phones.
EHRs Tomorrow: Interoperable, Interactive, In Patients' Control
Advances in web and mobile technology allow people to send and receive information on virtually any device, wherever and whenever they like. By comparison, current EHR systems do not communicate as freely with each other, or even across different components or departments within the same system. This limits the ability of providers to collaborate with each other and may lead to repeated or unnecessary testing, which in turn drives up costs and may expose patients to undue risks.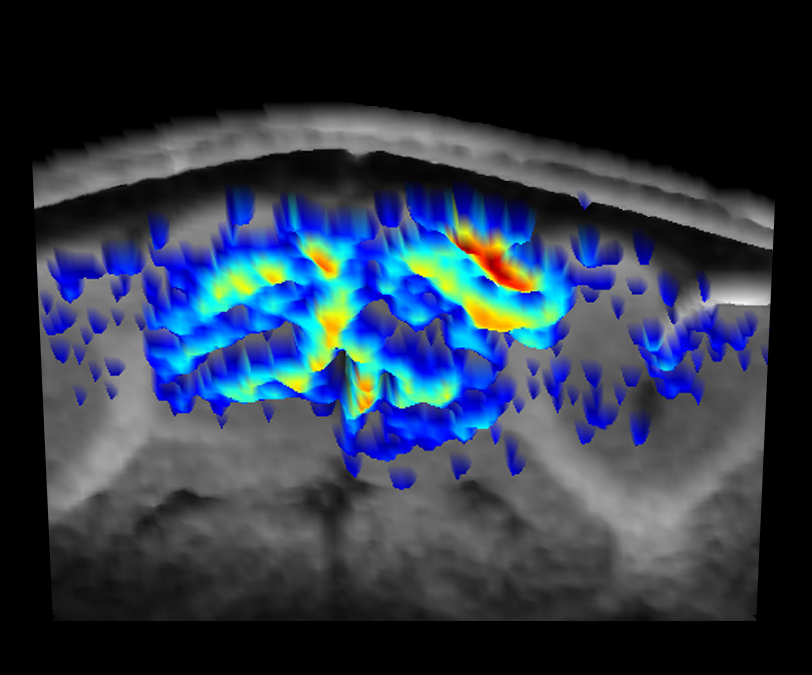 While bandwidth and file sizes presented significant barriers to interoperability in the past, numerous options exist today to help healthcare providers and organizations make the best use of their resources. Importantly, making sure different EHR systems work well together may not only help improve the quality of care, but could also allow patients to add to their EHRs directly, for example, from in-home monitoring devices, videos of sporadic symptoms captured via webcam or mobile phone, or online consultations with faraway specialists. Giving patients a greater role in their own health care may lead to more efficient and effective treatment decisions and also helps to ensure they retain control over personal medical information.
One possible model for interoperable, patient-driven EHRs, as discussed by the NIBIB-ONC workgroup, is RSNA Image Share, a collaborative project funded by NIBIB and administered by the Radiological Society of North America (RSNA).
This image sharing network, while not a comprehensive EHR system in itself, allows both patients and physicians to share control of patient records, with data security and patient privacy placed at a premium for protection. Basing on existing standards and technologies and developed with open source software, RSNA Image Share is cost-effective and compatible with multiple platforms. Similar to online banking, patients create secure, online profiles that grant access to their personal health records and are protected by a password or PIN known only to them. After signing in, patients can see their own radiology images and any reports associated with them, and they can select which images or reports to share with their health care team.[3],[4] Patients testing out RSNA Image Share have noted areas for improvement but generally report no problems logging in and viewing their own images online.
As new technologies arise and more health care providers adopt EHRs, ensuring that medical multimedia are included and accessible will be a crucial step toward lowering costs, reducing mistakes, and improving the overall quality of the U.S. health care system.
---
Health Terms
Bioinformatics
Global Health
Point of Care
Telehealth