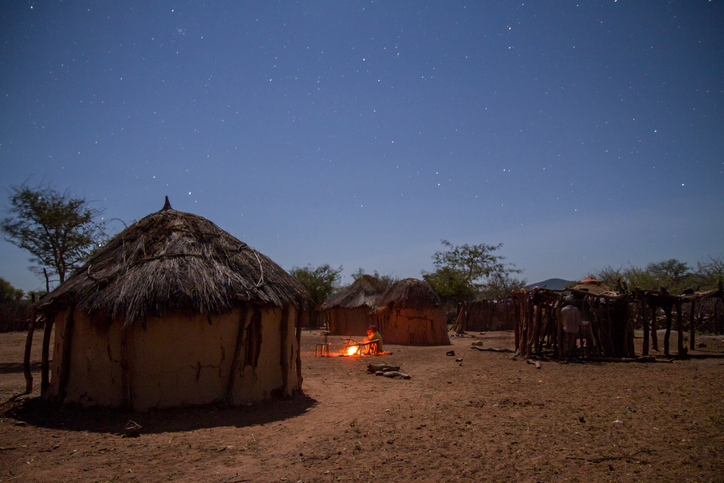 A team of Cornell University engineers and nutritionists with funding from the National Institute of Biomedical Imaging and Bioengineering (NIBIB) have designed and tested a small, portable diagnostic system that can be used in the field to test blood for vitamin A and iron deficiencies. One third of the world's population are affected by vitamin and mineral deficiencies that can lead to health effects such as vision impairment, caused by low levels of vitamin A, or anemia, due to iron deficiency.
The researchers designed a low-cost, rapid blood test to detect these nutritional red flags, so that children and women, those who are most commonly affected, can receive timely dietary interventions.  Large-scale producers of food staples have for decades been mandated to fortify agricultural commodities, such as flour and rice, with essential minerals and vitamins. Without these micronutrients, people become vulnerable to disease and other harmful health effects.  
The system generates three diagnostic results using a color-sensitive, disposable test strip. It signals iron deficiency when the level of the protein ferritin in a blood sample is below the normal threshold. Ferritin's biochemical role is to store iron. The test strip similarly indicates when retinol-binding protein is below normal. Retinol is a form of vitamin A. The test strip also reacts to a protein that indicates inflammation, which can alter results and change a clinician's interpretation of those results.
In a study published online Dec. 4, 2017, in the Proceedings of the National Academy of Sciences, the researchers tested 43 human samples. They showed that the testing system produced accurate results when compared with standard test kit techniques, indicating iron deficiency in 21 percent of cases, vitamin A deficiency in 9 percent of cases, and minimal-to-moderate inflammation in 23 percent of cases.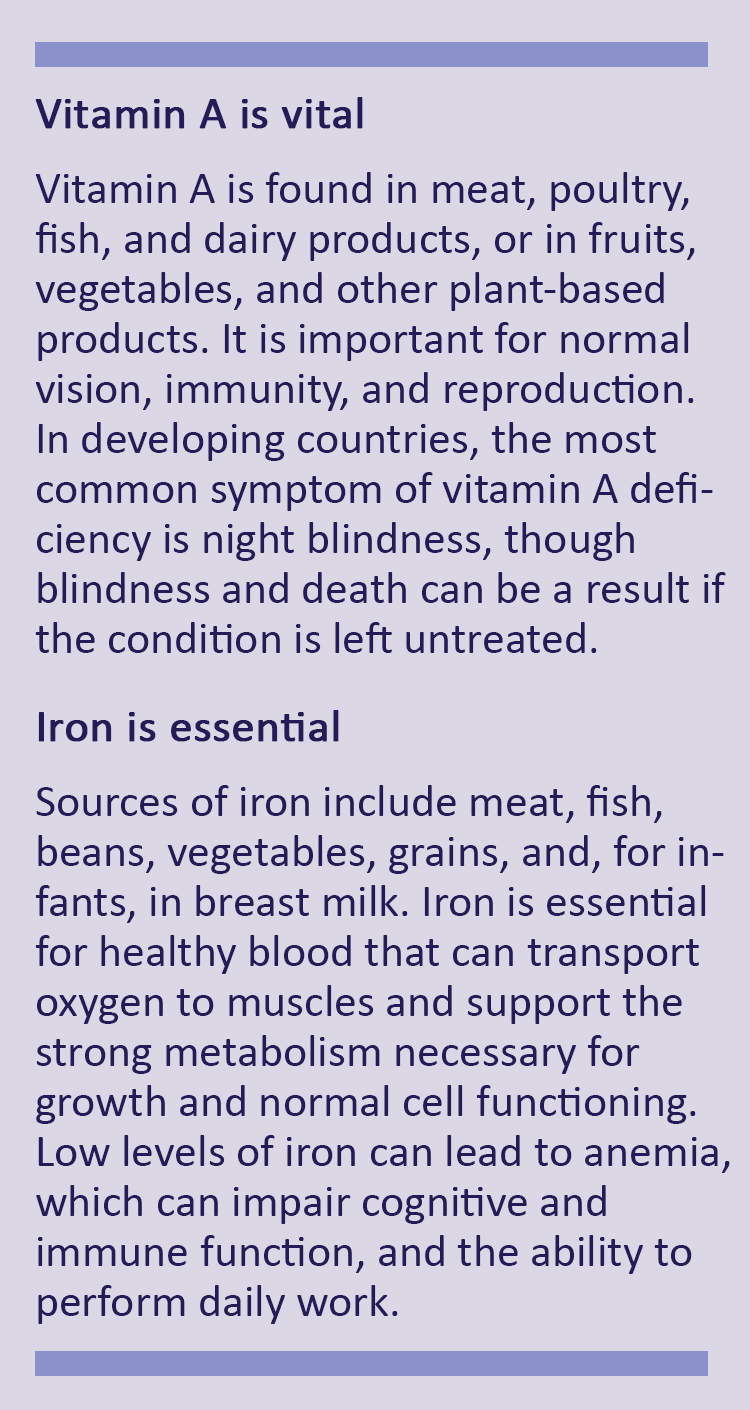 "Rapid diagnostic testing platforms, such as the test strip for iron and Vitamin A levels, demonstrate positive examples of point of care technologies that merge scientific and technological capabilities with clinical need," said Tiffani Lash, Ph.D., director of the NIBIB programs in Connected Health, Point-of-Care Technologies, and Telehealth. "This type of intervention could have a significant impact in preventing disease, especially in low-resource countries."
The researchers write that iron deficiency and vitamin A deficiency often co-exist, each exacerbating the other. Therefore, obtaining both nutritional measures in a simultaneous testing system is advantageous for taking steps to treat affected individuals. Senior co-authors Saurabh Mehta, M.D., Sc.D., associate professor of Global Health, Epidemiology, and Nutrition, and David Erickson, Ph.D., Sibley College Professor of Mechanical and Aerospace Engineering, and joint professor of nutritional sciences, also are co-principal investigators on an NIBIB grant (EB 021331) to develop a point-of-care diagnostic device compatible with mobile devices that can detect fever-causing infections.
Zhengda Lu, Dakota O'Dell, Balaji Srinivasan, Elizabeth Rey, Ruisheng Wang, Sasank Vemulapati, Saurabh Mehta, David Erickson. Rapid diagnostic testing platform for iron and vitamin A deficiency. Proceedings of the National Academy of Sciences, Dec. 4, 2017.
Health Terms:
Diagnostic,
Pediatric,
Point of Care,
Telehealth,
Women's Health