Science Highlights
February 27, 2014
NIBIB has established a collaboration with research teams in the U.S., Ireland, and Northern Ireland to tackle a particularly difficult and significant global health problem: the lack of an accurate and reliable test for prostate cancer and the need to provide more precise grading and staging of the cancer to guide optimal treatment. The device under development will use microfluidic nanowell arrays that can rapidly detect multiple cancer biomarkers in a single drop of blood.
The partnership brings together experts in prostate cancer, bioanalytical chemistry, bioengineering, biostatistics, and clinical cancer management with the aim of developing new tools for reliable, early diagnosis and treatment of prostate cancer. The core of this effort is the identification of panels of biomarkers found in the blood, which appear early in prostate cancer patients, to develop a rapid, low-cost device that uses single drops of blood for diagnoses that identify the most serious forms of prostate cancer. This device would also enable point-of-care-testing, which is extremely valuable for working in remote areas and with underserved populations where diagnosis and plans for treatment could be done in a single visit to a local clinic.

Brenda Korte, Ph. D., NIBIB Program Director in the Division of Discovery Science and Technology, explains the powerful approach employed by the partnership investigators: "Point-of-care testing has significant potential to improve patient care, but requires validation of disease biomarkers as well as development of low-cost, microfluidic technologies for translation into clinical use. This project addresses the full scope of these requirements; it applies recent advances in ultrasensitive protein detection for validation of prostate cancer biomarkers, with translation to a low-cost disposable platform to improve care in a range of health care settings."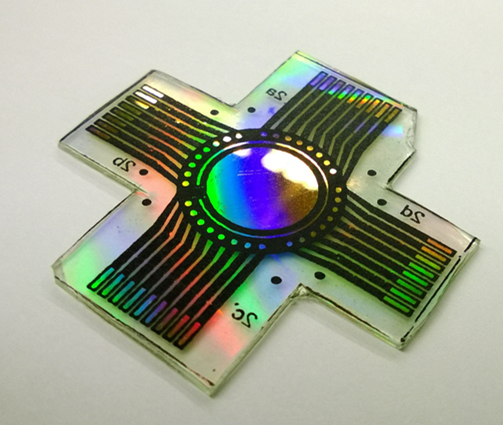 The US-Ireland Research and Development Partnership Program was launched in 2006. Since then, more than a dozen collaborative research projects have been formed, between a number of U.S., Ireland, and Northern Ireland Institutions, to address critical issues in areas including health, nanoscale science and engineering, sensors and sensor networks, telecommunications, and sustainable energy.
The partnership is a tri-jurisdictional alliance designed to promote collaborative innovative research that is greater than the sum of its parts. Broader goals of the partnership include access to commercial opportunities and increased business competitiveness; global networking and top level research collaborations; and the recognition of Ireland, North and South, as a center of excellence for research and globally competitive foreign direct investment.
The scientific members and institutions that make up the partnership are James Rusling and Ronaldo Faria, University of Connecticut; Silvio J. Gutkind and Vyomesh Patel, National Institute of Dental and Craniofacial Research, NIH Intramural Program; Norman Lee, George Washington University; James Davis and James Mclaughlin, University of Ulster; Donal Leech, National University of Ireland, Galway; and Thomas Murphy and William Watson, University College, Dublin. The U.S. funding portion for the partnership is being provided by the National Institute of Biomedical Imaging and Bioengineering at NIH. The Irish institutions are being funded by the Science Foundation Ireland in the Republic of Ireland, and the Department for Employment and Learning in Northern Ireland.
Health Terms
Cancer
Diagnostic
Nanotechnology
Point of Care
Prostate Cancer