Unique platform would enable researchers to study a broad range of conditions using mobile health technologies and to evaluate the effectiveness of new health sensors and apps
Mobile health (mHealth) technologies—such as wristbands that detect blood pressure, apps that help people quit smoking, or environmental sensors that record air quality—have the potential to transform healthcare by providing researchers with a rich stream of information about an individual's biology, thoughts, emotions, behavior, and daily environment. Such data could yield new insights into the factors that lead to disease and could be used in "real time" to prompt changes in behaviors or environmental exposures that can reduce health risks or optimize health outcomes.
Yet despite the recent proliferation of mHealth technologies, few are currently used in research studies. This is partly due to a lack of data supporting their effectiveness in some cases, and partly due to challenges and costs associated with collecting data from large numbers of people all using different types of mobile health technologies and wireless providers.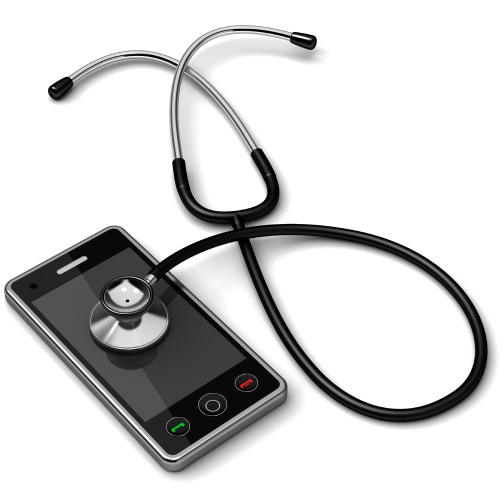 In an effort to overcome these barriers and to accelerate mHealth research, the National Institutes of Health has awarded the University of California San Francisco $9.75 million over the next five years—contingent on the availability of funds—to develop an internet-based platform through which researchers can easily and reliably conduct mHealth research and through which developers can validate the clinical usefulness of new mHealth technologies.
The development of the platform will be led by three principal investigators at the University of California San Francisco: Jeffrey Olgin, M.D., Chief of Cardiology and Professor of Medicine, Gregory Marcus, M.D., M.A.S., Associate Professor of Medicine, and Mark Pletcher, M.D., M.P.H., Professor of Epidemiology and Biostatistics. These three investigators currently lead the Health eHeart Study, which has enrolled more than 20,000 participants from around the world to study cardiovascular disease, using information collected from their mobile health devices, electronic medical records, and participant-completed surveys. The new NIH-funded platform will build upon the Health eHearts platform so that a broader range of diseases and conditions can be studied, for example diabetes, kidney disease, or brain disorders.
As part of the platform, the investigators aspire to enroll one million participants over the next five years who will agree to share their health data using mobile health technologies. Providing researchers with access to such an expansive cohort could greatly accelerate the pace of mobile health and medical research. In traditional clinical studies, researchers often have to recruit several thousand patients from different areas of the country, a process that can take years to complete. By creating an infrastructure where a million people are connected, consented electronically, and can be easily randomized to a mobile intervention, one could shave years off of the recruitment process.
In addition to the cohort, the platform will make it easier to collect health data from many different mobile health and wireless technologies. For example, participants will be able to view a list of a wide range of mobile health sensors and apps that have been integrated into the platform and select those they currently use and are willing to share data from. The platform will also employ a system developed by the UCSF team for Health eHeart that enables participants to easily donate information from their electronic medical records, regardless of the hospital or institution from which they originate.
"We see tremendous promise in such a platform, as it will expand our mobile health research capabilities in ways we could only have dreamed of just a few years ago," said William Riley, Ph.D., director of the Office of Behavioral and Social Sciences Research. "Beyond the wealth of data generated, four elements of this project are particularly exciting: the speed of participant recruitment; the efficiency generated by leveraging their own mobile and wireless devices; the flexibility and control participants maintain over their data; and the ability to provide immediate feedback to participants. From a behavioral and social sciences perspective, I believe it will afford us the opportunity to intervene intensively and adaptively to help people change behavior."
An equally important goal of the platform is to facilitate the development, validation, and integration of new mHealth technologies. A current barrier in mHealth technology development is the inability to quickly and effectively determine whether a new technology is clinically useful. For example, researchers may come up with an idea for a new sensor that can easily measure the severity of a person's asthma. Yet, if the sensor isn't more effective than asking the person to rate their asthma via a survey, creating the sensor and developing an app around it is a waste of time and resources. To truly validate the usefulness of a new mHealth technology, developers need quick and substantial feedback from users and evidence of utility.
"We want to create an infrastructure so that researchers, developers, start-up companies, and even established companies come to us with an idea for a new technology, and we can help them design a study, do the study quickly, and ultimately determine whether it will be clinically useful. At the end, we want them to be able to say it worked. This will help them know how to market the technology, and help healthcare providers understand what technologies are likely to improve their patients' health," says Olgin.
While the platform won't be ready to enroll new participants for several months, Olgin says that individuals interested in becoming part of the million person cohort can sign-up now through the Health eHeart Study website (all adults are invited and don't need to have heart disease).
"This ambitious project has the potential to transform how we study human behavior, to help us understand the best approaches to managing disease, and to determine how we can integrate mobile technologies into our environment to improve our health," said Richard Conroy, Ph.D., director of the Division of Applied Sciences & Technology at the National Institute of Biomedical Imaging and Bioengineering at the NIH. "We look forward to its impact on health research over the next several years."
This research is funded jointly under grant number EB021881 by the Office of Behavioral and Social Sciences Research, the National Institute of Biomedical Imaging and Bioengineering, the National Institute of Neurological Disorders and Stroke, the National Heart, Lung, and Blood Institute, and the National Institute on Alcohol Abuse and Alcoholism.
Health Terms:
Global Health,
Heart Disease,
Telehealth