Imagine you come down with a fever and the nearest hospital is hours away. The local doctor makes an educated guess as to what you have based on your symptoms. If he is wrong, you may receive the wrong treatment while the illness continues ravaging your body, possibly until it is too late.
Bringing Diagnostics to the Patient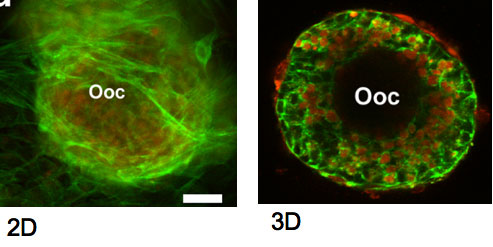 This scenario is the reality for millions of people living in low-resource settings, where centralized diagnostics laboratories are few and far between, and people must make the difficult choice between losing a day's wages to reach a hospital or working to feed their children. A prudent solution to this problem is to bring diagnostic tests to the patients instead of bringing patients (or their samples) to the laboratory so that appropriate treatment can be promptly administered. Sometimes patients who wait days or weeks for test results never return for treatment; POC diagnostics can reduce or possibly eliminate this "loss to follow-up" problem.
The approach, known as "point-of-care" (POC) diagnostics, is used in the United States for relatively few specific applications, such as blood glucose tests for diabetics, home pregnancy tests, and Strep throat tests at the doctor's office, as well as tests for sexually transmitted diseases administered in health clinics and during "home visits" to disadvantaged communities. Future applications of POC technology might take the form of an inexpensive lab-in-a-box that could be stored long-term for immediate use in the event of a natural disaster, such as flooding or earthquake. Another possible application is a home test kit that tracks your biomarker signature and flags the doctor if there is a worrisome trend, such as indications of early-stage cancer or heart disease.
Transforming Health Care Delivery in Developing Countries
In the United States, most diagnostics are performed in large, factory-like centralized laboratories. The picture is quite different in developing countries, where there are scant resources to set up and maintain laboratories and keep samples refrigerated during transportation. In situations like this, "POC methodology has the opportunity to transform health care in developing countries, enabling them to build lean, efficient systems based on decentralized healthcare delivery rather than emulating the sometimes wasteful systems of the developed world," says Bernhard Weigl, Ph.D., M.Sc., Group Leader, Diagnostic Development Teams, Program for Appropriate Technology in Health (PATH) and Director, NIBIB Center for POC Diagnostics for Global Health.
The principal mission of the Center for Point-of-Care Diagnostics for Global Health (managed by PATH) is to improve access to POC diagnostic tests in low-resource settings around the world. "PATH works with companies to move their technologies more quickly toward a robust commercial product that serves public health needs," says Matthew Steele, Ph.D., M.P.H., Senior Program Officer and Clinical and Field Research Coordinator at PATH. The Center's clinical user needs assessment team proposes POC diagnostic technologies for evaluation and development based on analysis of the most pressing healthcare challenges. The team considers how a product would fit into a particular country – what characteristics would make it useful; how people would interpret the results; and how doctors would react if they had a diagnosis but no way of treating the patient.
Working closely with technology developers, the Center conducts laboratory and clinical testing of prototype POC diagnostic technologies. Projects are selected based on clinical need and understanding the constraints on their use. "We initially strive to understand how people conceptualize the product and how mature the product is in the pipeline; and also consider key factors associated with the success of the future commercial product related to intellectual property, leadership, and financial liquidity of the manufacturer," explains Steele. The Center is currently evaluating several prototype POC technologies for measuring levels of CD4 immune cells in the blood; CD4 cells are used to establish eligibility for antiviral treatments for HIV patients. An HIV/syphilis disposable cartridge test for pregnant women is scheduled for testing in Kenya in late 2010. The device has the potential for detecting over 10 diseases at the same time.
The Center's Exploratory Technology Core, led by Gonzalo Domingo, Ph.D., supports development of new diagnostic technologies – a portable, no-power device for extracting viral RNA from the blood to monitor the status of HIV infection in patients, a small collection/processing container for detecting tuberculosis from sputum, and a test strip for simultaneous visual detection of multiple pathogen test results without the need for instrumentation. The 2-year projects are selected through a competitive review process that takes into account technical merit, market viability of the technology, appropriateness for low-resource settings, and the research team's competency to do the work. In addition to monitoring the projects' progress, PATH provides technical input on feasibility and performance criteria. "Because we insist on meeting the clinical and user specifications from the beginning, the transition to field testing should be smoother," explains Domingo.
PATH Connects Users With Developers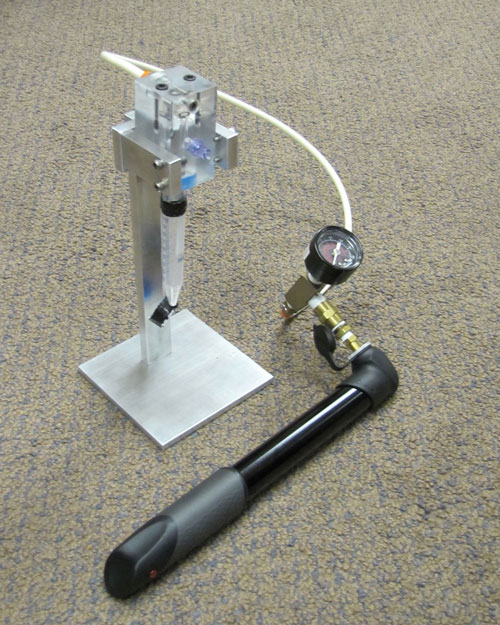 In addition to supporting and monitoring development of new diagnostic technologies, PATH also offers training programs that bring together diagnostics users from developing countries and developers of new diagnostics in developed countries. "The diagnostics users learn from developers about the new opportunities they could introduce in their countries, and conversely the developers learn from the users what kind[s] of diagnostics are needed," says Weigl.
PATH is working with local ministries of health and noncommercial laboratories to obtain co-funding for diagnosing neglected diseases such as Chagas. Approximately 100,000 new cases of this parasitic disease occur each year in Latin America. At present, Chagas can be diagnosed only in a lab, and many people in remote areas go undiagnosed. PATH has developed a low-cost (less than $2) diagnostic strip test for Chagas. The strip test, which does not require laboratory instrumentation, provides an immediate diagnosis, overcoming the problem of transporting samples to remote laboratories and helping more people receive the treatment they need.
Although the greatest demand for POC diagnostics for low-resource settings still lies in the infectious disease arena (HIV, tuberculosis, malaria), there is an emerging need for chronic disease (e.g., diabetes) testing. "POC could be the main way people diagnose diseases in developing countries. Implementing POC diagnostics everywhere would eliminate the need for centralized laboratory testing. In countries where central labs were never built in the first place, they may never actually be needed," indicates Weigl.
This work is supported in part by the National Institute of Biomedical Imaging and Bioengineering. The Center for POC Diagnostics for Global Health is one of four centers in the national Point-of-Care Technologies Research Network, which NIBIB created to drive development of appropriate diagnostic technologies through collaborations that merge scientific and technological capabilities with clinical need. The Network provides an opportunity for collaboration through multidisciplinary partnerships, coordination of developments, clinical evaluations, and educational activities to advance POC testing in varied health settings.
---
Puren A, Gerlach JL, Weigl BH, Kelso DM, Domingo GJ. J Infect Dis. 2010 Apr 15;201 Suppl 1:S27–36. Laboratory operations, specimen processing, and handling for viral load testing and surveillance.
Yager P, Edwards T, Fu E, Helton K, Nelson K, Tam MR, Weigl BH. Microfluidic diagnostic technologies for global public health. Nature. 2006 Jul 27;442(7101):412–8.
Center for Point-of-Care Diagnostics for Global Health
Health Terms:
Cancer,
Diabetes,
Diagnostic,
Global Health,
Heart Disease,
HIV/AIDS,
Infectious Diseases,
Point of Care,
Sexually Transmitted Diseases,
Women's Health