Press Releases
August 21, 2015
Three undergraduate teams design creative new devices focused on global health and point-of-care technologies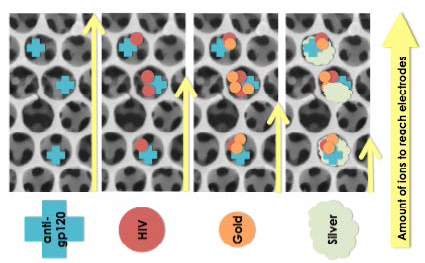 Three unique projects focused on improving global health won the National Institutes of Health's Design by Biomedical Undergraduate Teams (DEBUT) Challenge. The winners showed exemplary initiative in designing tools for a less expensive, portable device to monitor HIV treatment, a new surgical clamp to treat drooping eyelids, and a low-cost patient monitor. DEBUT is a biomedical engineering design competition for teams of undergraduate students, managed by the National Institute of Biomedical Imaging and Bioengineering (NIBIB), part of NIH. The judging was based on four criteria: the significance of the problem being addressed; the impact on clinical care; the innovation of the design; and the existence of a working prototype. The first place team will receive $20,000, second $15,000 and the third $10,000 in a ceremony at the annual Biomedical Engineering Society (BMES) conference in October.
The first place project, Viral Diagnostic Technology, addresses the need for a more accessible point-of-care viral load diagnostic device for HIV treatment monitoring. A majority of people living with HIV reside in resource-limited settings where traditional laboratory-based tests are not accessible. Current point-of-care technologies in the market or under development remain expensive and complex. The team of five students from Lehigh University in Bethlehem, Pennsylvania, has developed a system that meets the World Health Organization's minimum detection requirements while also delivering results in under an hour. In addition, it involves lower instrumentation and pre-test costs and is less complex than other currently available technologies available. This device can help determine if a patient's medications are having the desired effect of decreasing the amount of virus in the bloodstream. The design has the potential to increase accessibility to viral load testing globally.
Second place was awarded to FreePulse, a device that aims to provide a durable, reliable, and accessible patient monitor. Patient monitors are mechanical and electrical medical devices designed to continually monitor a patient's vital signs in order to identify respiratory or cardiac distress. The high cost of current patient monitors forces hospitals in low-income and developing areas to largely depend on outside donations for new devices, an infrequent and unreliable source of critical equipment. The team from the University of Texas at Austin developed FreePulse, a low-cost device to provide basic monitoring for heart rate, electrocardiogram signals, and percent saturated oxygen. Visual alerts are implemented to warn nurses if a patient begins to experience cardiac or respiratory distress, matching the capability of current market devices.A replaceable backup battery and uninterrupted power circuit ensures that the device continues to function even in unstable power conditions. While these features were included in the design so it would be functional in developing countries, they are also relevant in many low-income and rural areas as well.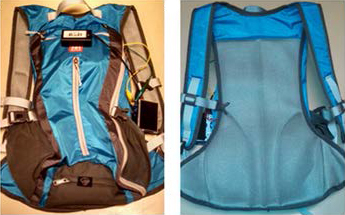 The third place prize was awarded to the RESONAIR, a portable, wearable, vibrating device—discretely contained within a backpack—that is able to quickly dislodge mucus from the airway, caused by cystic fibrosis (CF). CF is a severe, genetic disorder that that leads to an overproduction of thick mucus in a patient's airways, resulting in respiratory problems, lung infections, hospitalizations, and decreased life expectancy and affects 30,000 people in the U.S. and 70,000 people worldwide. CF is a chronic disease that requires constant treatment to effectively manage the symptoms.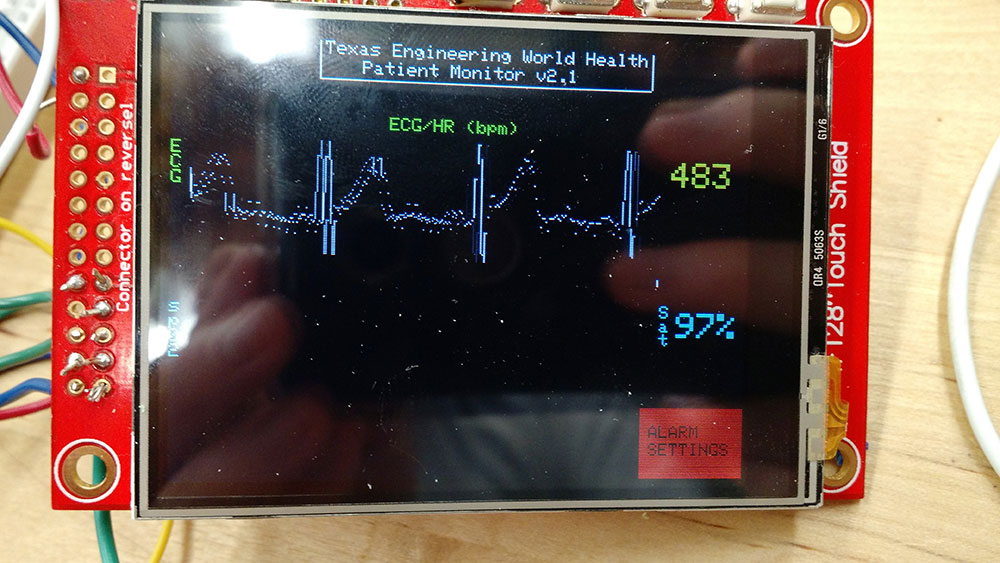 "It is our hope that by focusing this competition on undergraduate students, we can encourage them to recognize their own talents and skills, and instill in them confidence to lead the next generation of innovators," said NIBIB's Zeynep Erim, Ph.D., who manages the DEBUT competition. "Many past winners of the DEBUT competition have gone on to patent their devices and some have even founded biomedical start-ups."
There were 59 eligible entries received from 30 universities in 18 different states.
"The next decades of biomedical engineering will produce incredible advances; and the students of today are the creators of tomorrow's transformative innovations," said NIBIB Director Roderic I. Pettigrew, Ph.D., M.D. "These students prove that they are capable of thinking about problems in new ways, generating more cost-effective and better technologies that will improve health globally."
Complete project descriptions from the winning student teams along with a list of honorable mentions can be found here.
Update, September 11, 2015: "This story has been updated to reflect a change in the winners"
###
About the National Institute of Biomedical Imaging and Bioengineering: NIBIB's mission is to improve health by leading the development and accelerating the application of biomedical technologies. The Institute is committed to integrating the physical and engineering sciences with the life sciences to advance basic research and medical care. NIBIB supports emerging technology research and development within its internal laboratories and through grants, collaborations, and training. More information is available at the NIBIB website: http://www.nibib.nih.gov.
About the National Institutes of Health (NIH): NIH, the nation's medical research agency, includes 27 institutes and centers and is a component of the U.S. Department of Health and Human Services. NIH is the primary federal agency conducting and supporting basic, clinical, and translational medical research, and is investigating the causes, treatments, and cures for both common and rare diseases. For more information about NIH and its programs, visit www.nih.gov.