May 4, 2018
NIH Main Campus
Louis Stokes Laboratories, Building #50/first floor conference room
Technology Demonstrations
ATLAS GENETICS io® DIAGNOSTIC SYSTEM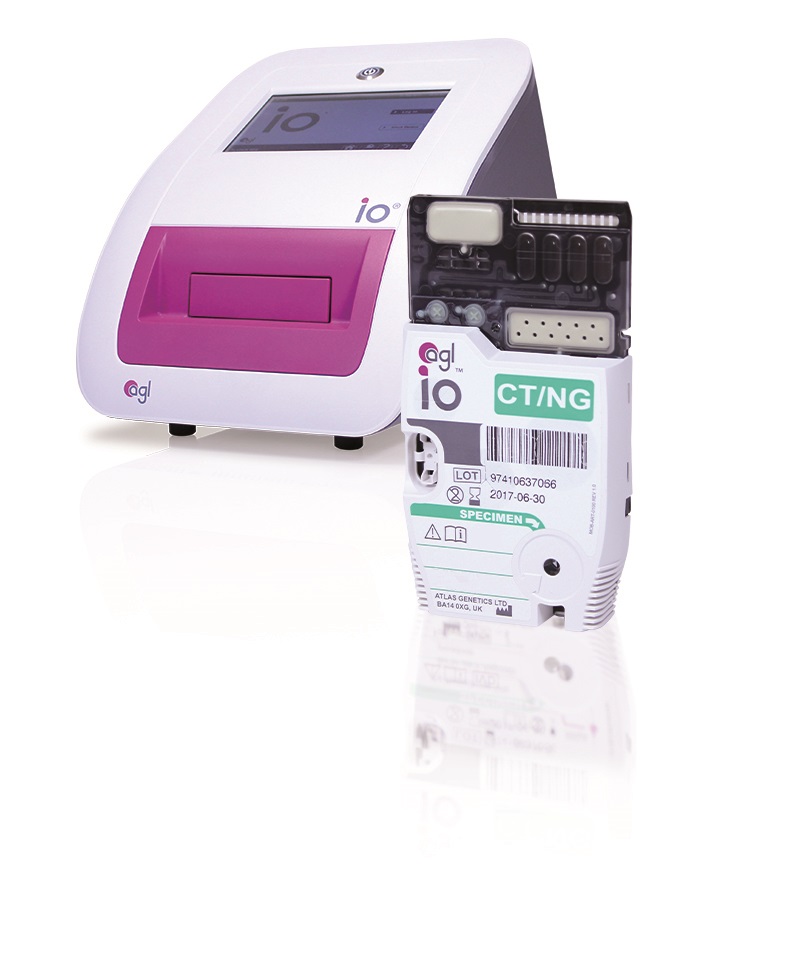 Charlotte Gaydos, DrPH, Professor
Johan Melendez, PhD
Johns Hopkins University, Division of Infectious Diseases
Baltimore, MD
David Pearce, PhD
Atlas Genetics, Ltd.
Trowbridge, Wiltshire, UK
The io Diagnostic System consists of a small, easy to use, test-specific disposable cartridge (io® Cartridge) designed to provide accurate test results in 30 minutes. Using a small sample, the io System is designed to detect a broad range of infectious diseases. The initial focus has been on sexually transmitted infections (STIs), where there is a clear clinical need for rapid, on-demand testing to expedite appropriate treatment, improve patient management, and reduce transmission of infection.  The io System is currently for investigational use only.
3D ULTRASOUND IMAGING FOR THE DETECTION OF DISTAL FOREARM FRACTURES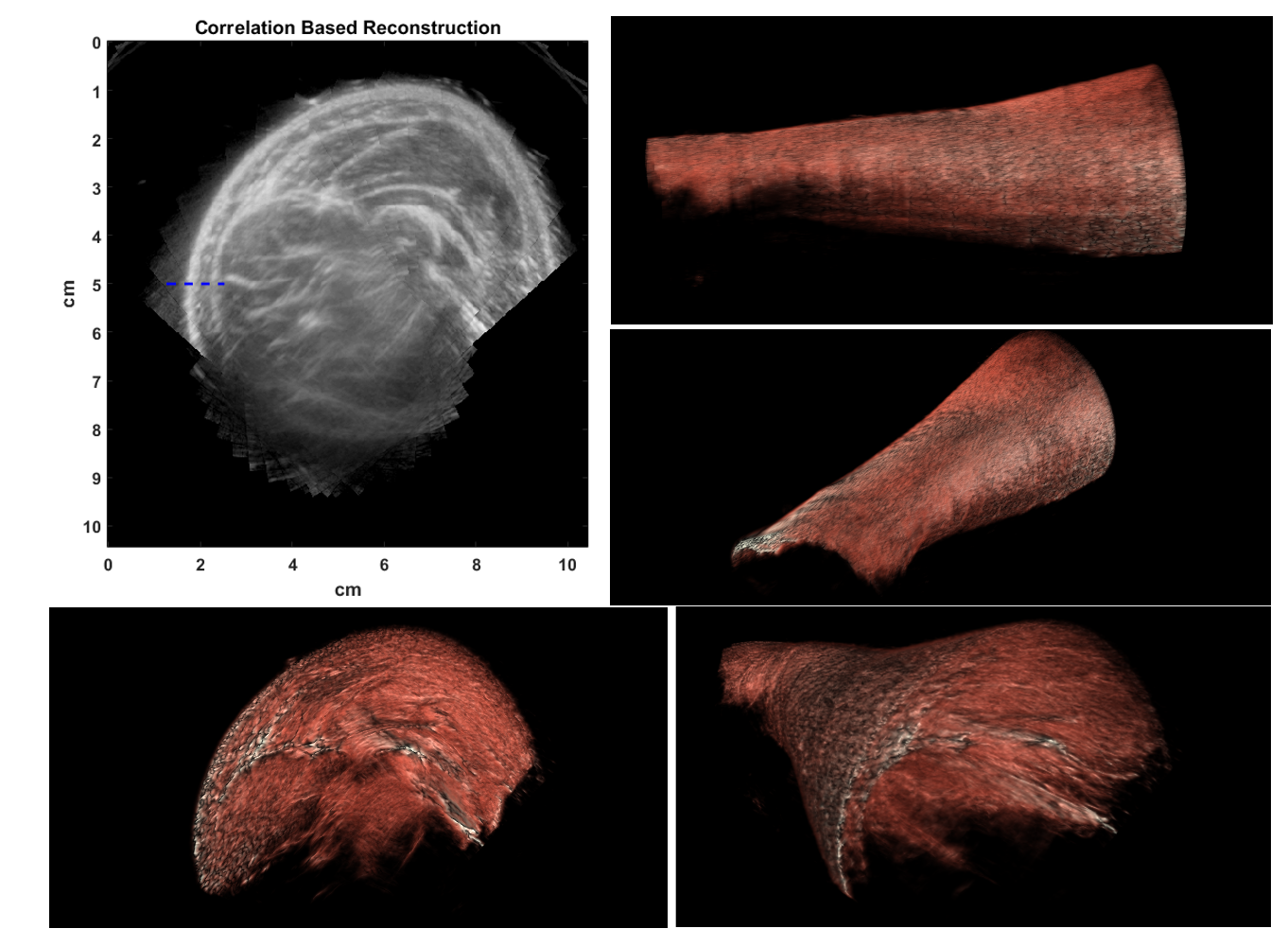 Will Mauldin, PhD, Chairman, CEO, and Co-founder
Adam Dixon, PhD 
Von Botteicher, MS
Rivanna Medical, LLC
Charlottesville, VA
Patients with distal forearm (part of the arm farthest away from the body) fractures often spend several hours in the emergency room, but most of this time is spent waiting. Long wait times occur because other patients with more serious ailments take precedence or because the acquisition and interpretation of x-ray images by the radiography service is slow. Researchers were motivated to prototype a bed-side scanning method that could be used by emergency room physicians and/or nurses to quickly assess the fracture, determine the best course of care, and quickly discharge the patient. The prototype system acquires a limited-angle tomographic ultrasound scan and reconstructs a 3D image of the patient's bony forearm anatomy that can be interpreted like a CT scan.
CLOUD-BASED WEARABLE, PORTABLE SENSORS FOR MONITORING AIR POLUTION EXPOSURE IN PEDIATRIC ASTHMA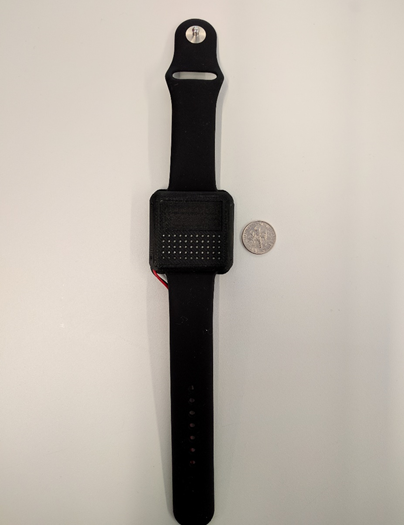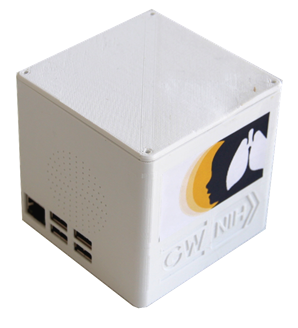 Zhenyu Li, PhD, Associate Profesor, Biomedical Engineering
Mona Zaghloul, PhD, Professor, Electrical and Computer Engineerinig
Quan Dong, PhD Candidate, Biomedical Engineering
Richard Scott Downen, PhD Candidtae, Biomedical Engineering
Baichen Li, PhD Candidate, Biomedical Engineering
George Washington University
Washington, DC
This wearable technology consists of a tobacco smoke sensor and a portable air pollution gas monitor (Ozone and NO2) for the purpose of pediatric asthma epidemiological research. Both sensors are connected to a cloud-based informatics system for data storage, management, and analytics. Researchers will conduct a live demonstration showing the operation of these two sensors. This device was developed through an NIBIB initiative: the Pediatric Research using Integrated Sensor Monitoring Systems (PRISMS) program.
REVOLUTIONIZING DIAGNOSIS OF ALZHEIMER'S DISEASE THROUGH PORTABLE EEG AND ARTIFICIAL INTELLIGENCE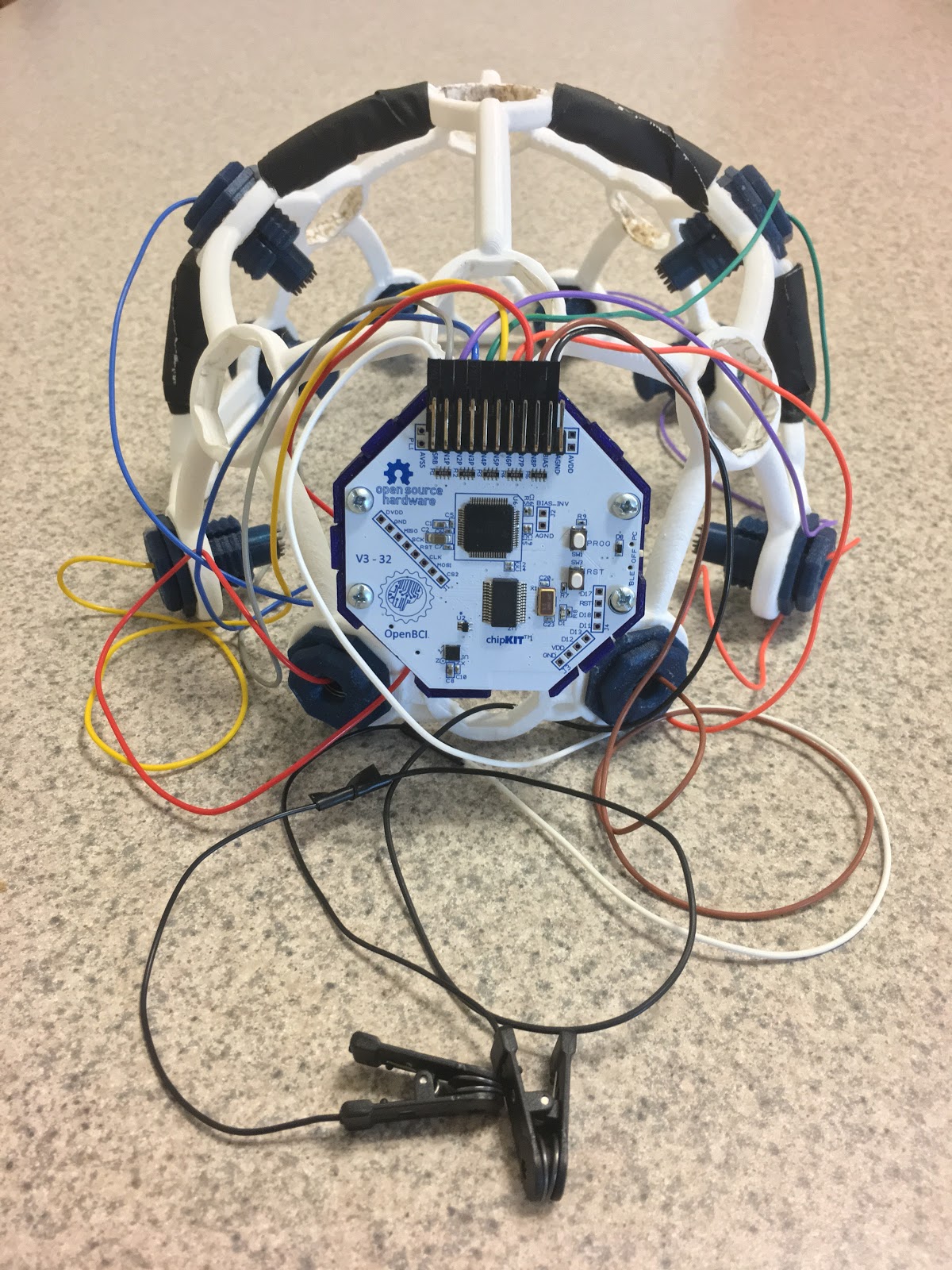 Dhruv Patel, Co-founder and CEO
Christopher Look, Co-founder and CTO
Anoop Patel, Lead R&D Engineer
David Boengner, Lead Systems Engineer
Megha Guggari, Lead Software Engineer
Synapto and University of Maryland
College Park, MD
Alzheimer's disease is the 6th leading cause of death in the United States, costing US taxpayers up to $259 billion dollars annually. One of the biggest problems with the disease is the diagnosis, as it can take a patient up to 2 years to be accurately diagnosed with the disease. Synapto's technology pairs advanced portable brainwave scanning technology with modern artificial intelligence algorithms to diagnose the disease at the first onset of clinical symptoms. This technology is the 2017 First Place winner of the NIBIB Design by Biomedical Undergraduate Teams (DEBUT) Challenge.
SECTION ON HIGH RESOLUTION OPTICAL IMAGING (HROI) AND ADVANCED IMAGING AND MICROSCOPY RESOURCE (AIM)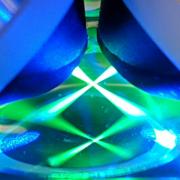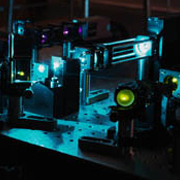 Hari Shroff, PhD, Chief 
Ryan Christensen, PhD, Postdoc Fellow, HROI
Jiji Chen, PhD, Staff Scientist, AIM
Harshad Vishwasrao, PhD, Staff Scientist, AIM
NIBIB Intramural Research Program
Bethesda, MD
Researchers in the HROI lab develop novel technologies for studying biological processes at unprecedented speed and resolution. Research includes improving the performance of 3D optical imaging microscopes. Working with collaborators, the lab is using one of its technologies to construct the first 4D atlas of neurodevelopment in an animal. AIM is a trans-NIH shared resource that houses, operates, disseminates, and improves non-commercial, prototype optical imaging systems developed at the NIH. The facilities at AIM are available for use by the entire NIH intramural research community. AIM is a constantly evolving facility. As microscopes housed here become widely and commercially available, they will be phased out and replaced with the next generation of imaging technology in development.
Please see information on getting to NIH and security to enter NIH here.