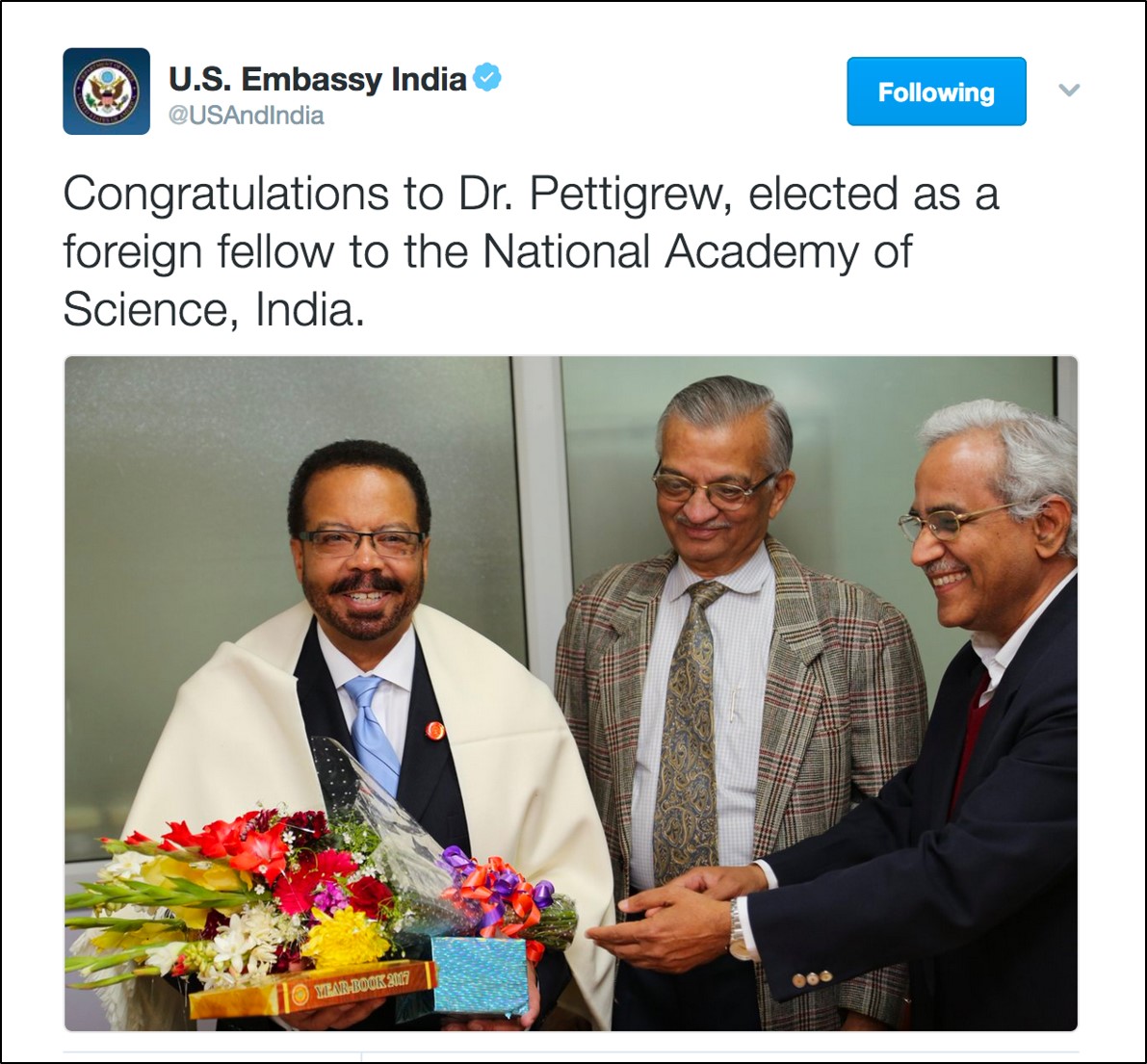 Pictured from left: Dr. Pettigrew,  Dr. Anil Kakodkar, current president, and  Dr. Akhilesh Tyagi, past president, National Academy of Sciences, India. 
NIBIB Director Dr. Roderic I. Pettigrew was recently inducted into India's National Academy of Sciences as a foreign fellow.  In recent meetings with healthcare officials in India, Dr. Pettigrew explored developing technologies to help underserved populations gain access to healthcare in both countries.  
The U.S. Embassy in India posted this image on February 13, 2017 to their Twitter account.