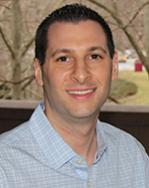 Program Director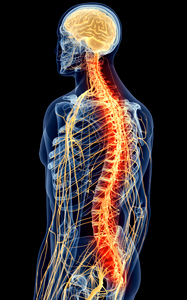 Each year thousands of individuals become paralyzed through injury or illness. For many, the loss of movement and other function is permanent with no hope of recovery. Recently, research on paralysis --which includes many disciplines such as biomedical engineering and neuroscience-- has led to development of  technologies that have the potential to greatly advance the lives of persons with paralysis and other neural muscular disorders.
Epidural spinal cord stimulation (SCS) is one approach for improving the health and quality of the life of individuals with spinal cord injury (SCI). With mounting scientific evidence in support of this intervention, the National Institute of Biomedical Imaging and Bioengineering (NIBIB) explored and assessed the most current information about SCS for individuals with SCI.  In 2014, NIBIB launched the NIBIB Consortium on Addressing Paralysis through Spinal Stimulation Technologies, an effort to establish a national coordinated partnership of stakeholder investigators and organizations for the purpose of advancing the deployment of existing spinal stimulation technologies for the treatment of spinal cord injuries.
One of the first activities of the NIBIB consortium was to hold a workshop entitled "Addressing Paralysis through Spinal Stimulation Technologies." The workshop was an unprecedented effort to gather experts from a wide range of disciplines and fields for the purpose of determining the best path forward for epidural spinal stimulation research in SCI individuals and making an effective treatment for paralysis available to more people it might benefit. The result of the workshop and subsequent meetings is the report, Framework for a Research Study on Epidural Spinal Stimulation to Improve Bladder, Bowel, and Sexual Function in Individuals with Spinal Cord Injuries.
The NIH Common Fund's Stimulating Peripheral Activity to Relieve Conditions (SPARC) has the central goal of interrogating and elucidating peripheral autonomic and sensory control of internal organ function to catalyze development of more effective and minimally invasive neuromodulation therapies. SPARC is uniquely positioned to serve as a community resource that provides the broader public and private research communities with the scientific foundation necessary to advance neuromodulation therapies toward a precise neural control of organ function to treat diseases and conditions.
Click here for more information and a webinar about SPARC funding opportunities for spinal stimulation technologies, including pilot clinical studies of spinal stimulation