Surgical Tools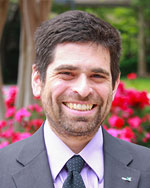 Program Director
This program supports the design, development, and initial validation of tools to improve the outcomes of surgical interventions across a spectrum of indications.
Emphasis
Emphasis is on engineering tools for surgical interventions directed toward improved patient outcomes, decreased patient burden, affordability, and expanded procedural access for patients. Relevant examples include but are not limited to:
robotic endoscopes for safer colonoscopies
microgrippers for minimally invasive biopsies
catheter- and endoscope-based devices to convert surgical procedures from open to minimally invasive
robotic devices for autonomous or semi-autonomous surgeries
Notes
The development of detector modules and sensors is supported by the NIBIB Biosensors and Physiological Detectors program, the development of point of care devices is supported by the NIBIB Point of Care Technologies program, and the development of non-imaging devices for therapeutic intervention is supported by the NIBIB Therapeutic Medical Devices program. Virtual training environments and surgical simulators are supported by the Mathematical Modeling, Simulation and Analysis program.
The NIH supported researchers at Brigham and Women's Hospital have created the Advanced Multidisciplinary Image-Guided Operating (AMIGO) Suite. AMIGO is a state-of-the-art facility that includes Positron emission tomography/ computed tomography (PET/CT), computer-assisted fluoroscopy, 3T Magnetic Resonance Imaging (MRI), 3D ultrasound, as well as advanced navigational, robotics, and drug delivery tools.
QuickStitch: Surgical Suturing Device to Improve Fascia Closure QuickStitch was the winner in the category of Therapeutic Devices. The winning team from Johns Hopkins University was comprised of Anvesh Annadanam, Luis Herrera, Daniel Peng, Ang Tu, and Sohail Zahid. FastStitch is an inexpensive, disposable suturing tool for gastrointestinal surgery that improves safety, efficiency, and consistency in stitching fascia (a collagenous layer underneath the skin that wraps around the internal organs to keep them from pressing against the skin layer). The device aims to improve surgeon performance and patient outcomes by regulating stitch placement and tension, thus helping to avoid the problems of hernias and ischemia that can result from improper stitching after gastrointestinal surgery. For more information on Debut visit: http://www.nibib.nih.gov/training-careers/undergraduate-graduate/design…