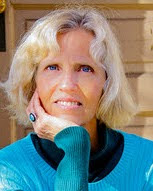 Christine
Lehmann
Writer-Editor
Office of Science Policy and Communications
Biography
Christine Lehmann, MA, is a Washington, D.C.-based science writer at the National Institute of Biomedical Imaging and Engineering. Her interests include public health (infectious diseases), diversity in science and engineering, and health policy.
Before coming to NIH, she wrote news and feature articles for WebMD and other national publications including The Washington Post (Health Section, Wellness Section), Brain & Life magazine, and Neurology Today.
She won an award for her outstanding media coverage of children's mental health issues from the American Academy of Child and Adolescent Psychiatry.
Christine holds a master's degree in public health journalism from the University of Minnesota where she also taught magazine writing as a graduate student.