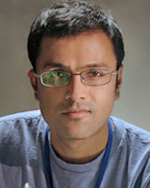 Senior Investigator
The NIH intramural research program has shifted all non-mission-critical laboratory operations to a maintenance phase in order to promote physical distancing and diminished transmission risk of COVID-19. Effective Monday, March 23, 2020, 
only mission-critical functions
 within NIH research laboratories will be supported.
The Advanced Imaging & Microscopy Resource is a trans-NIH shared resource that houses, operates, disseminates, and improves non-commercial, prototype optical imaging systems developed at the NIH. The facilities at AIM are available for use by the entire NIH intramural research community.
AIM is a constantly evolving facility. As microscopes housed here become widely and commercially available, they will be phased out and replaced with the next generation of imaging technology.