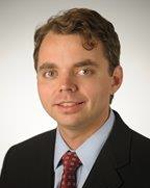 Christopher
Sibley
Staff Clinician
BG 10 RM 1C332 10 Center Dr Bethesda MD 20814
Biography
Dr. Sibley earned his medical degree from the Northwestern University Feinberg School of Medicine.  He holds an undergraduate degree in philosophy of science from Princeton University.  His internal medicine residency was at Northwestern Memorial Hospital, and he served as Chief Medical Resident for Northwestern and the Jesse Brown VA Medical Center from 2004-2005.  He trained in cardiology at the Johns Hopkins Hospital.  He is board certified in internal medicine and cardiovascular diseases by the ABIM. 
In addition to his position as staff clinician in cardiovascular imaging at the NIH Clinical Center, Dr. Sibley is adjunct assistant professor of medicine in the division of cardiology at the Johns Hopkins Hospital.  He maintains an active practice as an attending physician on the inpatient cardiology and consult services.
His research interests focus on the noninvasive imaging of heart failure, atherosclerotic disease and their impact on end-organ function.  At the NIH, he oversees the Image Guided Plaque Regression trial (10-CC-0214) evaluating the use of high resolution carotid MR atherosclerosis imaging to guide cholesterol lowering therapy. He also oversees the Noninvasive Imaging of Heart Failure study (10-CC-0153).  This 200 patient natural history study of nonischemic cardiomyopathy employs new techniques in MR and CT imaging for noninvasive characterization of myocardium and heart function.