David Rampulla, Ph.D.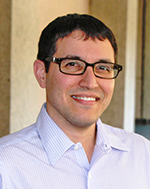 Democracy II, Suite 200, 6707 Democracy Blvd., Bethesda, MD 20817
Biography
Dr. Rampulla is a Program Director at the National Institute for Biomedical Imaging and Bioengineering (NIBIB). He manages programs in biomaterials, in delivery systems and devices for drugs and biologics, and a more recently established program in synthetic biology for technology development.  He holds a B.S. from Columbia University and a Ph.D. from Carnegie Mellon University, both in Chemical Engineering. Dave was a National Research Council Postdoctoral Fellow at the National Institute of Standards and Technology and has research experience in academia, government, and industry. His research career spanned both basic and applied sciences – from nano to bio – and the common thread throughout was investigating phenomena at surfaces and interfaces. As a program director, he is interested in advancing the space that lies at the intersection of the physical and life sciences to foster the next generation of therapeutic research.