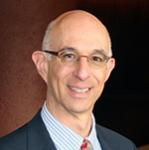 David T.
George
Associate Director, Extramural Science Program
Biography
David T. George, Ph.D., has 25 years of distinguished service at the National Institutes of Health. He was appointed Associate Director for NIBIB's Extramural Science Program in 2023, overseeing program divisions in biomedical imaging, bioengineering, informatics, training, and small business. Dr. George first joined NIBIB in 2002 as the Director of the Office of Scientific Review and was appointed Associate Director for Research Administration in 2015, responsible for overseeing the NIBIB National Advisory Council, Office of Grants Management, Office of Scientific Review, and Committee Management activities. He came to NIBIB from the National Heart, Lung, and Blood Institute, where he served as a Scientific Review Officer. He has served on numerous NIH-wide committees whose efforts include establishing the Katz Early-Stage Investigator research grant program, NIH processes for electronic receipt of grant applications, and enhancing peer review.
Prior to joining NIH, Dr. George was Assistant Professor of Surgery and Biomedical Engineering and Director of the Lennon Cardiothoracic Surgical Research Laboratory at Case Western Reserve University, where he conducted research in skeletal muscle cardiac assistance. He earned his Ph.D. and MSE degrees in Bioengineering from the University of Pennsylvania and BSE degree in Chemical Engineering from the State University of New York at Buffalo.