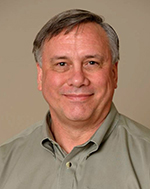 Dennis J.
Hlasta
Scientific Review Officer
Office Of Scientific Review
6707 Democracy Bouleveard, Room 952 Bethesda, Maryland 20817
Biography
Dennis Hlasta, Ph.D., received his B.S. in chemistry at The Ohio State University and completed his Ph.D. studies at Yale University on the discovery of new synthetic methodologies leading to the total synthesis of Nocardicin A, a monocyclic B-lactam antibiotic. His interest in impacting human health led him to drug discovery research at the Sterling-Winthrop Research Institute and later at Johnson & Johnson Pharmaceutical Reseasrch & Development. He directed multidisciplinary teams on advancement candidate programs that reached the human study phase. Dr. Hlasta's research interests focused on medicinal chemistry approaches to the discovery of therapeutic agents with specific expertise in pulmonary inflammation and antibacterial research. He chaired research advisory committees that funded biotech drug research collaborations. Dr. Hlasta is the author of over one hundred peer-reviewed publications and U.S patents, and has given invited lectures at national conferences and for academia.