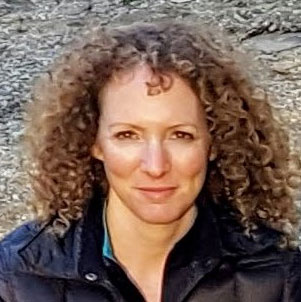 Orit
Jacobson Weiss
Staff Scientist
Building 10, Room B2C315
9000 Rockville Pike
Bethesda, Maryland, 20892
Biography
Dr. Jacobson Weiss received her Ph.D. in 2008 from the Hebrew University at Jerusalem, Israel, in radiochemistry and molecular imaging.  Dr. Jacobson Weiss' thesis focused on the development of novel PET tracers targeting the EGF and androgen receptors in order to test expression of the receptors by tumors as well as monitor treatment efficiency.  As part of her thesis, Dr. Jacobson Weiss developed and applied new labeling methods with carbon-11 and fluorine-18.
From 2008 to 2011 Dr. Jacobson Weiss trained as a postdoc at NIBIB/NIH in Bethesda, Maryland. The main projects she focused on were imaging of chemokine receptor CXCR4 by small molecules and peptides and imaging of prokineticin receptor. Two of Dr. Jacobson Weiss' CXCR4 PET tracers were translated into the clinic and evaluated in human cancer subjects.
In 2011 Dr. Jacobson Weiss returned to Hadassah Medical Organization in Jerusalem, Israel, as the head of the radiochemistry and chemistry group of the cyclotron unit and supervised both clinical production of PET tracers as well as research.
After two and a half years, Dr. Jacobson Weiss came back to the NIBIB/NIH as a staff scientist in order to focus on research and development of new radiotracers and direct/indirect labeling routes of a peptide. Her research projects include radiolabeling antibodies, peptides, and DNA oligomers for imaging and radiotherapy applications.  
Over the last few years Dr. Jacobson Weiss developed a new EB derivative denoted as DMEB, which contains two functional groups: a maleimide for thiol conjugation and a DOTA chelator that allows labeling with metal isotopes for nuclear imaging and radiotherapy. The newly designed truncated EB form can be conjugated to various molecules including small molecules, peptides, proteins, and aptamers. DMEB conjugation improves blood half-life and tumor uptake, thereby significantly enhancing imaging, therapy, and radiotherapy while reducing the amount of radioactivity administered to the patient. Two of the derivatives were translated to the clinic targeting Somatostatin receptor subtype 2 (SSTR2) for pancreatic cancer and Prostate-specific membrane antigen (PSMA). Both derivatives were labeled with the radiotherapeutic isotope, Lu-177 and showed promising results.