Raymond MacDougall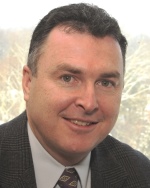 Lead Communications Specialist
Office of Science Policy and Communications
6707 Democracy Blvd., Suite 200, Room 205 Bethesda, MD 20892
Telephone:
(301) 451-7638 Direct /
(301) 496-3500 24-hour Press Line
Biography
Raymond A. MacDougall is a Lead Communications Specialist in the Office of Science Policy and Communications, National Institute of Biomedical Imaging and Bioengineering (NIBIB). He is part of a team that provides written and visual depictions of the breadth of scientific advances funded by and produced within NIBIB laboratories. His communications expertise spans health science fields, including bioengineering and genomics; public health, particularly immunization advocacy and vaccines research; and higher education advancement. He is pleased to play a part in helping specialized and lay audiences learn about bioscience through NIBIB outlets and connections that can be made between NIBIB-affiliated researchers and science reporters and producers.