Seila Selimovic, Ph.D.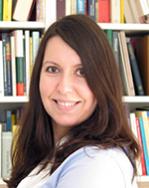 BG 2DEM RM 200 6707 Democracy Blvd. Bethesda MD 20817
Biography
Šeila Selimović is Director of the NIBIB program in Tissue Chips / Tissue Preservation Technologies. Her other scientific interests include lab-on-a-chip platforms, paper microfluidics, and point-of-care diagnostics. In 2015, she was selected as one of the "50 Leaders of Tomorrow" from among hundreds of young biotech leaders in the Mid-Atlantic region. Prior to her current position, she was chosen by the American Association for the Advancement of Science to serve as a Science and Technology Policy Fellow to serve at the U.S. Department of State, where she covered science diplomacy issues related to energy security, climate, and innovation. Previously, she was a Postdoctoral Research Fellow at Harvard Medical School and Brigham & Women's Hospital in Boston, Massachusetts. Dr. Selimović's research has focused on the development of microfluidic platforms for applications in biophysics and biological engineering, and her research interests include the physics of microscale flows, protein crystallization, colloidal suspensions, as well as rheology and microrheology. Dr. Selimović earned her Ph.D. and M. Sc. degrees in Physics from Brandeis University, with National Science Foundation support, and her B.A. degree in Physics and German from Wellesley College. She is a member of Sigma Xi.