Young-Hwa Kim, Ph.D.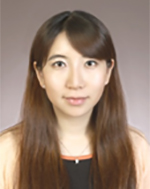 Postdoc Fellow (Visiting Fellow)
BG 35A RM GD951A
35A CONVENT DR
BETHESDA MD 20892
Biography
Dr. Kim received her Ph.D. in the Department of Nuclear Medicine at Seoul National University College of Medicine, South Korea in 2013 under the supervision of Prof. June-Key Chung. Dr. Kim moved to the Korea National Institute of Health to study the molecular imaging of high-risk pathogens during infection in living organisms. She joined LOMIN at NIBIB where she currently is a postdoctoral research fellow under the supervision of Dr. Shawn Chen. There, her research interests focus specifically on the development of novel imaging strategies and nano-probes to monitor specific biological processes under physiological settings. The final goal is to develop theranostic imaging agents using molecular imaging and nanomedicine techniques.