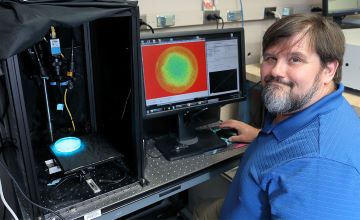 NIBIB, NIH, and the Intramural Research Program community sadly mourn the passing of George Patterson, Ph.D., on June 20, 2021, after a courageous battle with cancer. He was 50. George was a groundbreaking and world-renowned researcher in the development of photoactivatable fluorescent imaging probes, and a tenured Senior Investigator in the NIBIB Intramural Section on Biophotonics. He was a respected global leader in the field of photoactivatable microscopy and was widely considered unrivaled in the development of new methods using photoswitching and photoconversion of proteins.  NIBIB's Director, Dr. Bruce Tromberg, said "NIBIB, NIH, and the biomedical community have lost a brilliant scientist and a genuinely compassionate and caring individual. He will be greatly missed by friends and colleagues throughout the NIH and around the world."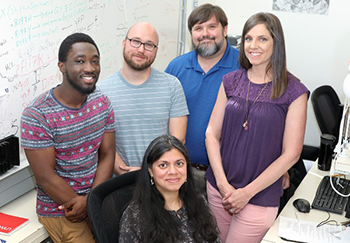 George's research focused on developing tools to study cell biology, including novel fluorescent probes and their application to challenging biological problems. Among his most notable achievements was the development of the world's first photoactivatable green fluorescent protein, which enabled the creation by Drs. Eric Betzig and Harald Hess of the super-resolution technique known as photoactivated localization microscopy (PALM), for which Dr. Eric Betzig received the Nobel Prize in Chemistry in 2014.
Dr. Patterson was honored by the Royal Microscopical Society (RMS) as this year's first recipient of the Society's prestigious Scientific Achievement Award, and he received an NIH Director's Award in 2016. He was an internationally respected pioneer in the development of probes and techniques for diffraction-limited and sub-diffraction limited fluorescence imaging, with over 13,000 citations on the Web of Science, including 1,000 citations per year for the past six years.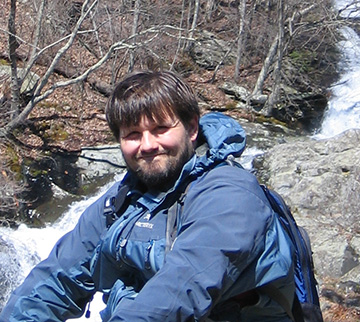 Since starting his own lab at NIBIB in 2009, Dr. Patterson continued to innovate in the development of novel fluorescent proteins and their application to biological discovery. He developed new and improved genetically encoded fluorescent proteins for use as markers and sensors, such as photoswitchable PSmOrange and photoactivatable red fluorescent protein. He also contributed fundamentally to techniques for single-molecule tracking, improving both resolution and deep tissue imaging in multi-focal structured illumination microscopy, such as through incorporating two-photon imaging. 
Dr. Patterson provided valuable service to the NIH and greater biomedical communities, most recently as a proposal reviewer for the Chan-Zuckerberg Initiative; as a member of the Earl Stadtman Investigator Search Committee (Biomedical Imaging/Biophysics/Physics); and on NIBIB's Anti-Harassment Working Group. He will also be remembered as an outstanding mentor with a commitment to recruiting diverse mentees and staff to his laboratory during his tenure track. George's passing is a great loss for his many colleagues and friends in NIBIB, around the NIH, and internationally. George is survived by his wife Susanne Neumann, and children Isabella (11) and Max (9).