NIBIB is overseeing the Rapid Acceleration of Diagnostic Technologies (RADx℠ Tech) program, a $500 million effort to significantly increase testing capacity and accessibility for SARS-CoV-2, the virus that causes COVID-19.  In addition to this major effort, NIBIB is supporting several areas of technology development outlined in three Notices of Special Interest (NOSIs).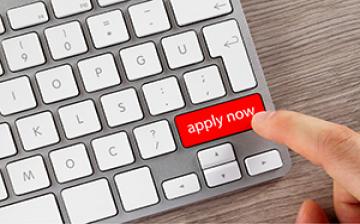 There are currently no funding opportunities available.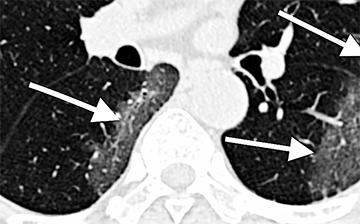 Learn how this collaborative network is using medical imaging and clinical data sciences to reveal unique features of COVID-19. Learn more about the project.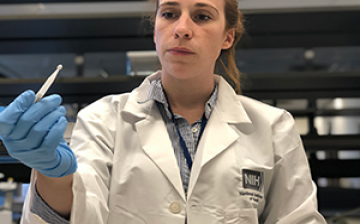 NIBIB's Dr. Kaitlyn Sadtler is a study lead and Principal Investigator working with NIH colleagues to test people who were infected with SARS-CoV-2 and developed antibodies but did not develop symptoms. Read more about the study.
Learn how NIBIB's Point of Care network has mobilized engineers and innovators across the country to create different types of tests for use in a variety of settings and communities to help overcome the COVID-19 global crisis.
Transcripts for the video can be found on YouTube.