The Instrumentation Development and Engineering Application Solutions (IDEAS) (formerly the Signal Processing and Instrumentation Section (SPIS)) provides the NIH Intramural Research Program (IRP) with electrical, electronic, electro-optical, biomedical, mechanical, computer, and software engineering expertise for projects that require technology development of novel biomedical laboratory and clinical research enabling systems, instrumentation, and methodologies. As the central, on-campus, engineering resource within the IRP, the broad range of IDEAS engineering knowledge and experience establishes a strong infrastructure fostering interdisciplinary, multi-investigator, cross-Institute technology incubators and high-risk high-reward research.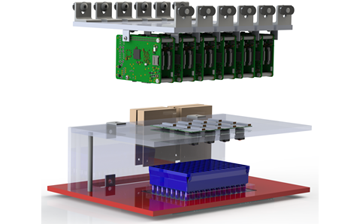 Our Capabilities
We provide the NIH IRP with engineering expertise for biomedical and clinical research driven technology development. The majority of IDEAS activities require first-of-a-kind instrumentation design, software development (both for instrument control and signal analysis), in-house fabrication, and overall collaborative validation in laboratories and clinics.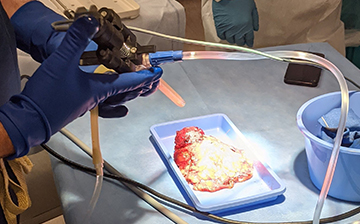 What We Do
With more than 40 active projects, IDEAS has collaborated with 18 NIH Institutes and Centers on technology and methodology development projects.  These collaborations support NIH research initiatives, including: systems biology, genomics, proteomics, bioimaging, precision medicine, brain, and neuroscience. In-house capabilities and accomplishments have established IDEAS as an engineering focal point that facilitates science through successive iterations of theory development, experimentation, and design innovation.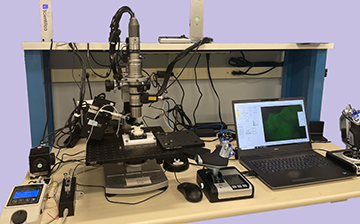 Publications
See a list of publications authored by IDEAS researchers and collaborators and featuring IDEAS developed technologies.  
IDEAS is committed to strongly supporting NIH mentoring initiatives by hosting summer and year-round interns.
See a list of current trainees, photos of current and past trainees, and link to projects. View all trainees
Interns assist in the design and development of advanced biomedical instrumentation used in research projects within the NIH IRP. 
Technology Transfer
With collaborators, IDEAS contributes to NIH Office of Technology Transfer activities via many mechanisms, including:
Patents
Open-source distribution
CRADA - Cooperative Research and Development Agreements
MTA - Material Transfer Agreement
CDA - Confidential Disclousre Agreement
Instrument duplication giving access to additional IRP investigators
IRP developed technology duplication and support at offsite research centers