Press Releases
August 25, 2020
The winners of National Institutes of Health's 9th annual Design by Biomedical Undergraduate Teams (DEBUT) challenge developed simple and low-cost diagnostics and treatments for conditions such as tuberculosis, cervical cancer, birth defects, and onchocerciasis (river blindness). The DEBUT challenge, with prizes worth $100,000, is supported by the National Institute of Biomedical Imaging and Bioengineering (NIBIB), the National Institute on Minority and Health Disparities (NIMHD), and NIH Office of AIDS Research, parts of the NIH, and VentureWell, a non-profit higher-education network that cultivates revolutionary ideas and promising inventions.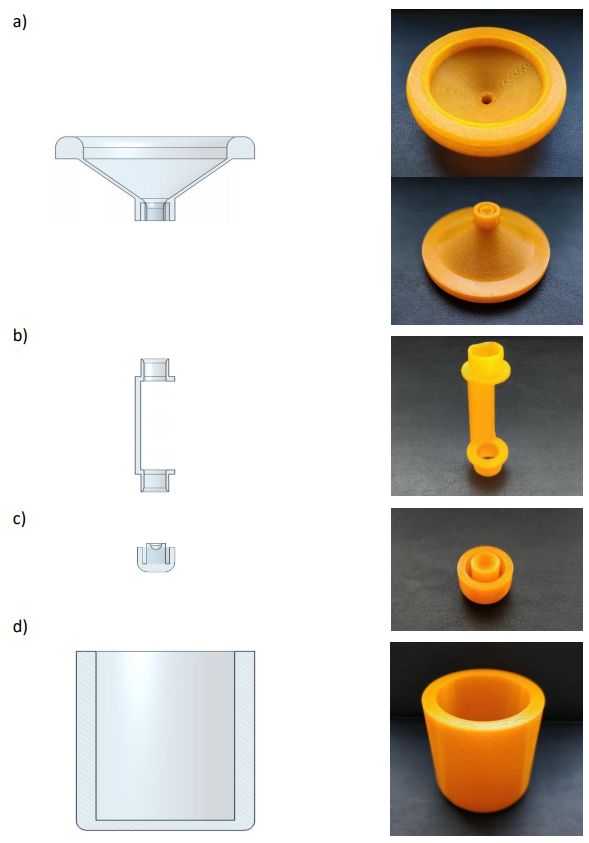 DEBUT received 86 applications from 46 universities in 20 states, engaging a total of 410 students this year. NIBIB selected three winning teams for designs that excel according to four criteria: the significance of the problem being addressed; the impact on clinical care; the innovation of the design; and the existence of a working prototype. The prizes will be awarded in an online ceremony at the annual Biomedical Engineering Society (BMES) conference on October 15, 2020.
"The winners of this year's DEBUT challenge show how students with a fresh perspective can develop innovative technologies that are low-cost and simple to use and yet can solve complex health challenges," said Bruce Tromberg, Ph.D., NIBIB director. "It is exciting to see the next generation of biomedical engineers tackle these problems and how their unique skillsets and perspectives can make medical technology better, faster, and less costly."
NIBIB's first prize, the Steven H. Krosnick prize, of $20,000 went to the Onchoscope. The team from Stanford University, California developed a low-cost microscope that could help diagnose Onchocerciasis, often called river blindness, a parasitic disease that causes extreme itchiness and, eventually, blindness. It affects more than 20 million people worldwide. The Onchoscope has the ability to diagnose the disease more accurately than the current standard of care and can also be used to monitor the parasitic load over time to evaluate the effectiveness of treatment.
The second prize of $15,000 went to a team from the University of Washington, Seattle for their development of an osmotic concentrator for urinary biomarkers to diagnose tuberculosis (TB).  Confirming a TB diagnosis involves invasive sputum samples, which can be difficult for children and people who are immunocompromised. A urine-based test would be both cheaper and easier to collect. However, because urine is 95% water, there are currently no tests that are sensitive enough to accurately diagnose TB. This new device concentrates urine so that the biomarkers can be detected by lateral flow strip tests.
The third prize of $10,000 went to Duke University, Durham, North Carolina for a low-cost silo used to help save the lives of infants in Sub-Saharan Africa who suffer from gastroschisis, a birth defect where the bowel develops outside the baby's body.  The silo is a plastic bag with a semi-rigid opening that is used to protect and contain the baby's internal organs until they can be reintroduced into the abdomen.  Children in high income countries who suffer from gastroschisis have a survival rate of more than 95%. However, babies in Sub-Saharan Africa have a survival rate of less than 10%. This is often because they do not have a dedicated silo for the intestines and instead end up using an intravenous fluid bag or even an examination glove. The device is an affordable alternative that costs less than five dollars and could help drastically increase the survival of children suffering from gastroschisis.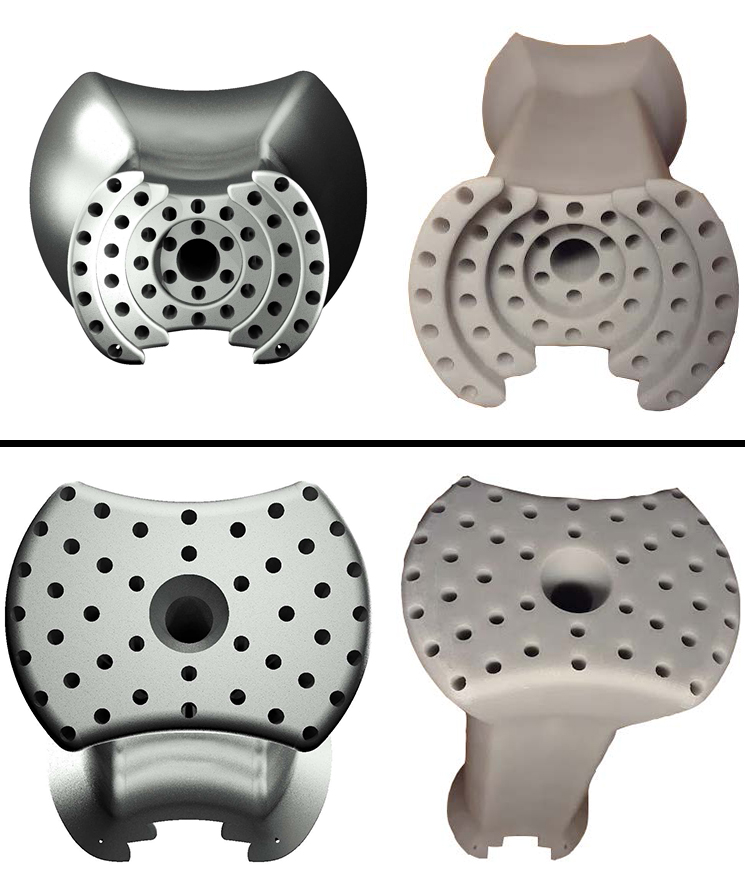 Two additional prizes of $15,000 each were also awarded by NIH. The first, from OAR, was awarded to the CytoScope from Johns Hopkins University, Baltimore. The CytoScope is a low-cost microscope that is able to quickly analyze blood samples to monitor the progression of HIV and warn the patient if the disease has progressed. The relatively low cost of this microscope could help expand the monitoring of HIV/AIDS, especially in low income areas. The second prize, awarded by NIMHD, for the innovative Universal Brachytherapy Applicator "At Your Cervix" was submitted by Rice University. This is a low-cost 3D printed device that could help expand treatment of late-stage cervical cancer in areas where medical providers do not have the training or expertise to administer brachytherapy (radioactive implants).
VentureWell selected two more teams based on two additional criteria: market potential and patentability. The VentureWell Prize of $15,000 went to NeuroTrak, a project from Columbia University, New York. The NeuroTrak is designed to consistently collect electroencephalography (EEG) data in real time to monitor Focal with Impaired Awareness (FIA) seizures. It can increase the accuracy of seizure information over self-reported data and can help doctors make more informed treatment decisions.
The VentureWell Design Excellence Prize awarded $5,000 to a team from Stanford University, California that developed a urine dipstick test to detect acute kidney injuries. Early detection of kidney injury from conditions such as drug-induced nephrotoxicity, septic shock, or dehydration can increase the odds of survival up to five times. This test is a quick, low-cost way to screen for kidney injuries, especially in low-income environments where there may not be adequate testing resources.
"The winners of this year's DEBUT Challenge demonstrated resilience and creativity by creating innovative approaches to addressing significant medical needs despite the challenges of adapting to COVID19 restrictions, often working from their homes and communicating remotely with teammates," said Phil Weilerstein, President of VentureWell. "Their impressive work reveals them as the entrepreneurial engineers and design innovators that the world needs."
###
About the National Institute of Biomedical Imaging and Bioengineering (NIBIB): NIBIB's mission is to improve health by leading the development and accelerating the application of biomedical technologies. The Institute is committed to integrating the physical and engineering sciences with the life sciences to advance basic research and medical care. NIBIB supports emerging technology research and development within its internal laboratories and through grants, collaborations, and training. More information is available at the NIBIB website: https://www.nibib.nih.gov
The Office of AIDS Research, part of the Office of the Director, plans and coordinates the scientific, budgetary, legislative and policy elements of the NIH AIDS research program. Additional information, including the trans-NIH strategic plan and budget, is available at http://www.oar.nih.gov.
NIMHD leads scientific research to improve minority health and eliminate health disparities by conducting and supporting research; planning, reviewing, coordinating, and evaluating all minority health and health disparities research at NIH; promoting and supporting the training of a diverse research workforce; translating and disseminating research information; and fostering collaborations and partnerships. For more information about NIMHD, visit www.nimhd.nih.gov.
About the National Institutes of Health (NIH): NIH, the nation's medical research agency, includes 27 Institutes and Centers and is a component of the U.S. Department of Health and Human Services. NIH is the primary federal agency conducting and supporting basic, clinical, and translational medical research, and is investigating the causes, treatments, and cures for both common and rare diseases. For more information about NIH and its programs, visit www.nih.gov.