Science Highlights
October 17, 2022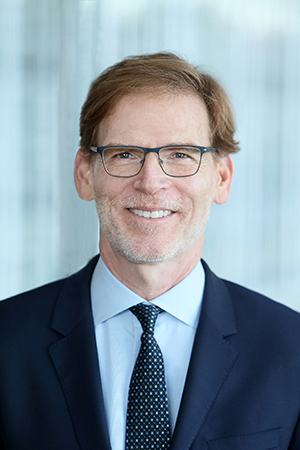 Engineering and physical science play an essential role in the development of new tools and technologies that drive biomedical discoveries and save lives.  The election of NIBIB Director Bruce J. Tromberg, Ph.D., on Oct. 17, 2022, to the National Academy of Medicine (NAM), underscores this deep connection.  His work includes pioneering research contributions to the technical fields of biophotonics and biomedical optics, as well as extensive leadership in the biomedical engineering and imaging communities.
"I am honored and delighted to be named to the 2022 class of National Academy of Medicine members," Tromberg said. "I've been fortunate to work with so many generous and talented colleagues, both as a professor at the University of California, Irvine for nearly 30 years, and Director of the National Institute of Biomedical Imaging and Bioengineering at the National Institutes of Health since 2019. It is a constant source of inspiration and pride for me to be part of a community that develops cutting-edge technologies to improve the lives of patients."
Tromberg notes that NIBIB was established in December 2000 following a decade-long effort by prominent biomedical imaging and bioengineering leaders and professional societies to create a new NIH institute. "There is no doubt that NIH has proven to be an incredible environment for significantly expanding the scope and impact of biomedical engineering programs and technologies," he said. "Without these bold investments, NIBIB's signature RADx Tech program, recognized in my NAM election, would not have been possible."
Election to the Academy of Medicine is considered one of the highest honors in the fields of health and medicine and recognizes individuals who have demonstrated outstanding professional achievement and commitment to service. Tromberg is one of 100 new members—90 regular members and 10 international members; he is among four new members named from NIH. The NAM is an independent organization of eminent professionals from diverse fields—health and medicine, the natural, social, and behavioral sciences, and others—who volunteer to advise the nation and the international community.
The NAM acknowledged Tromberg' s longstanding leadership in biomedical engineering and more recent key role in the National Institutes of Health's Rapid Acceleration of Diagnostics Technology (RADx® Tech) program, a crucial component of the nation's response to the COVID-19 pandemic. By engaging government, academia, and the R&D innovation/entrepreneurship community, RADx Tech increased SARS-COV-2 test capacity and performance in over-the-counter, point-of-care, and lab settings at unprecedented speed, scale, and impact. These efforts enabled a fundamental shift in diagnostics, bringing COVID-19 tests into the home and laying the groundwork for next-generation telemedicine. 
Tromberg also is chief of the Section on Biomedical Optics in the Eunice Kennedy Shriver National Institute of Child Health and Human Development at NIH, where his team develops portable, bedside, non-contact and wearable technologies for quantitative sensing and imaging of tissue composition and metabolism. Prior to joining NIH in January 2019, he was a professor of Biomedical Engineering and Surgery at the University of California, Irvine. He also served as director of the Beckman Laser Institute and Medical Clinic (BLIMC) from 2003 to 2018 and the Laser Microbeam and Medical Program, an NIH National Biomedical Technology Center at the BLIMC, from 1997 to 2018. He is a fellow of the National Academy of Inventors, the International Society for Optical Engineering, Optica, and the American Institute of Medical and Biological Engineers.
The National Academy of Medicine was established in 1970 as the Institute of Medicine. Current members elect the incoming class comprising individuals who have made major contributions to the advancement of the medical sciences, health care, and public health. The 2022 class brings total membership in the academy to more than 2,200, including 190 international members. With their election, new members make a commitment to volunteer their service in National Academies activities.
With the National Academy of Sciences and the National Academy of Engineering, the NAM serves as an adviser to the nation and the international community. Through its domestic and global initiatives, it works to address critical issues in health, medicine, and related policy and inspire positive action across sectors. It collaborates closely with its peer academies and other divisions within the National Academies of Sciences, Engineering, and Medicine.