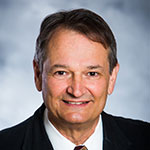 Program Director
The BRP Funding Opportunity Announcement encourages bioengineering applications that will accelerate the development and adoption of promising tools and technologies that can address important biomedical problems. Awards will focus on supporting multidisciplinary teams that apply an integrative, quantitative bioengineering approach to developing technologies, and engage biomedical researchers or clinicians throughout the project. The goal of the program is to support projects that can realize meaningful solutions within 5 – 10 years.
Applicants planning to submit a BRP application to the NIBIB with direct costs of $500,000 or more are reminded that they must submit a white paper (see below) and seek written agreement from the NIBIB staff at least 6 weeks prior to the application receipt date. Applicants are encouraged to contact the NIBIB staff well in advance of the 6 week deadline to discuss their planned application.
The NIBIB will only accept new or competing renewal BRP applications with direct costs less than $750,000. NIBIB will consider only applications that are directly relevant to the NIBIB mission.
Download BRP White Paper Template (MS Word 53.6KB) 
Download BRP White Paper Budget Table Template (Excel Worksheet 12.7KB) 
Areas of high programmatic interest include:
intelligent systems design and smart modeling
enabling nanotechnologies for designed drug and gene delivery vehicles
in vivo optical imaging
activatable imaging agents
multiscale modeling in biomedical systems
sensor and lab-on-a-chip devices for point-of-care testing
imaging informatics
development of engineered 3D human tissue model systems for drug discovery and development
image-guided interventions
in vivo microimaging of internal organs
techniques for characterization and modification of biomaterial interfacial properties
high-field and high speed (parallel) MRI
high-frequency and very high-frequency ultrasound imaging and other applications
novel sensing technologies
enabling technologies for tissue engineering and regenerative medicine
high-intensity focused ultrasound (HIFU) therapies or interventions
computational analysis and simulation methods
Funding Opportunities
Bioengineering Research Partnerships (U01 Clinical Trial Not Allowed) PAR-19-156 
Bioengineering Research Partnerships (U01 Clinical Trial Required) PAR-19-157
Contacts and Additional Information
Find points of contact for all participating NIH Institutes and Centers at Scientific and Financial Contact for NIH Bioengineering Program Announcements.
For more information about the EBRG, BRG, and BRP funding opportunities, see our Frequently Asked Questions page.