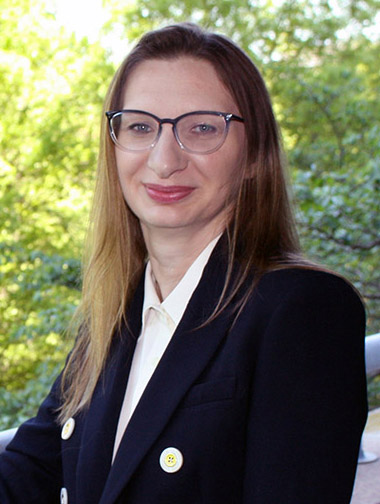 Scientific Program Manager
This program supports development and biomedical application of molecular probes and imaging agents across all imaging modalities for the visualization, characterization and quantification of normal biological and pathophysiological processes and anatomy in living organisms at the molecular, cellular and organ levels.
Emphasis
The emphasis is on engineering of targeting and responsive molecular probes of high sensitivity and specificity for PET and SPECT (radiotracers), MR (T1, T2, CEST, hyperpolarized agents), EPR, CT, optical (fluorescent and bioluminescent probes), ultrasound (microbubbles) and photoacoustic imaging.  The imaging agents may be based on nano- and micro-particles, liposomes, dendrimers, proteins, small organic and inorganic molecules etc., and detectable by one or more imaging modalities.  Imaging agent development through methodologies such as chemical synthesis, biological mutagenesis, microfabrication, etc., may be pursued with an intent of leading to in vivo biomedical application.
Outcome
The goal of this program is to generate robust molecular probes, imaging agents and platforms for biomedical application across all disease areas to facilitate diagnostics and improve understanding of disease state, progression, and therapeutic response.
Additional emphasis
This program also supports the development of other imaging agents, for example:
multimodal molecular probes (PET/MRI, PET/fluorescent, etc.)
imaging reporter genes and reporter gene/imaging probe duos
molecular probes as part of theranostic systems or biosensors
imaging agents for cell labelling and in vivo tracking
molecular probes for image-guided interventions
Note
The following related scientific areas are supported by other NIBIB programs: