Ultrasound: Diagnostic and Interventional
Ultrasound: Diagnostic and Interventional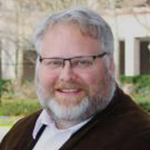 Program Director
This program supports the development and improvement of technologies for diagnostic or therapeutic uses of ultrasound.
Emphasis - Diagnostic Ultrasound
The emphasis for diagnostic ultrasound is on:
design, development and construction of transducers, transducer arrays, materials and other hardware
image acquisition and display methods
innovative signal processing methods and devices
optoacoustic and thermoacoustic technology
image-enhancement devices and methods
ultrasound contrast agents
image and data presentation and mapping methods
functional imaging and image fusion.
image guided surgery
Emphasis - Therapeutic Ultrasound
The emphasis for therapeutic ultrasound is on:
design, development and construction of transducers, transducer arrays and other hardware
interventional technologies
adjunct enhancement of non-ultrasound therapy applications
high-intensity focused ultrasound (HIFU)
hyperthermia applications
non-invasive or minimally invasive interventional surgical or therapy tools
ultrasound contrast agents for therapy
targeted drug delivery
neuromodulation
biopsy
other interventions
Additional areas of support
examination of parameter space
machine/deep learning for acquisition and interpretation
simulation and modelling
Notice of Special Interest in Ultrasound and Optics-based Devices for Trauma Care
Register for program related webinars here.
In this second part of our Ultrasound series we look at how the technology behind Ultrasound actually works and how it can 'see' inside your body.
This short video briefly highlights 6 cool technologies that your tax dollars have helped to fund.
Functional ultrasound shows color image maps that can indicate the softness or hardness of specific tissues, movement and velocity of tissue or blood, and other physical characteristics. Learn about how doctors use functional ultrasound in NIBIB's new 60 Seconds of Science video.
In Part 1 of the Ultrasound Series we present an overview of the technology and describe the common types of Ultrasound you might encounter.