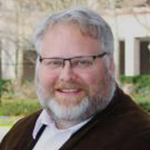 Program Director
This program supports the research and development of technologies and techniques that create images of internal structures, contrast agents, or molecular probes using x-rays transmitted through the body (CT, mammography) or x-ray stimulation of secondary emissions (x-ray fluorescence tomography).
Emphasis
Emphasis is on: simulation, design and development of new detector systems; new readout methods that enhance the signal quality for x-ray image generation; designs of novel imaging geometries; algorithms that compensate for the physical properties of the detection system to improve the clinical reliability of the image (reconstruction algorithms); and approaches to radiation dose reduction, especially in CT. Of interest are diagnostic image enhancements via photon counting, dual energy, and new applications of cone-beam tomography.
Relevance
The emphasized topics are meant to lead toward: improved clinical (CT, mammography) cameras or new camera geometries; new signal-processing and image-generation algorithms; corrections for image artifacts for enhanced reliability of clinical images; studies of x-ray physics to estimate absorbed energy of diagnostic scans; and methods of visualizing or measuring therapy doses. Investigating the associated dosimetry estimations help to decrease the risk of diagnostic and therapy techniques.
Additional emphasis
improvement in x-ray tube technologies
construction of flat panel detector arrays
evaluation of new semiconductor detectors and scintillators
reconstruction algorithms for CT and cone-beam geometry
advances of photon counting or dual energy in CT
techniques for improved image spatial resolution and sensitivity
investigating x-ray luminescence tomography
design and manufacture of x-ray gratings
investigating interferometry and (tissue-induced) phase contrast techniques
combining modalities for clinically relevant hybrid cameras
software algorithms which estimate patient dosimetry
Additional support
improvements in digital radiography and digital fluoroscopy
novel interaction processing such as those using scattered x-rays
developing ion beams for novel clinical applications
new diagnostics applied to image-guided therapy and theranostics
Notes
Notice of Special Interest in X-ray-based Devices for Trauma Care