Overview
The National Institutes of Health (NIH) Small Business Innovation Research (SBIR) and Small Business Technology Transfer (STTR) programs are congressionally-mandated set-aside programs to encourage research and development that has a strong potential for technology commercialization. These programs were developed to meet the following objectives:
Stimulate technological innovation;
Meet federal research and development needs;
Increase private-sector commercialization of innovations developed through federal R&D funding; and
Foster and encourage participation in innovation and entrepreneurship by socially and economically disadvantaged persons and women-owned small businesses.
The Small Business Program at the NIBIB is used to achieve the mission of the Institute by supporting innovative technologies through various stages of commercial research and development. The NIBIB welcomes SBIR and STTR applications from small businesses proposing ideas relevant to its scientific program areas. Please contact program staff if you have questions about which Institute(s) would be the best fit for your project.
Program Structure
Both the SBIR and STTR programs are divided into three phases as shown in the illustration below.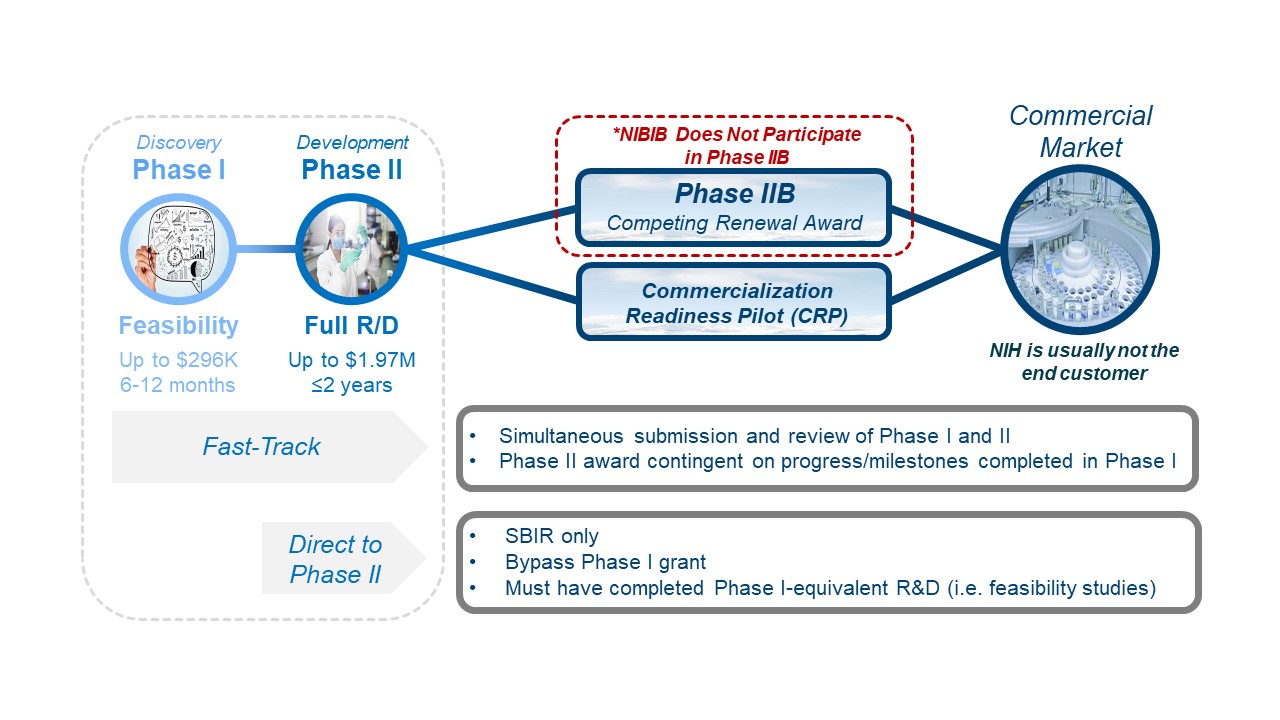 Text Version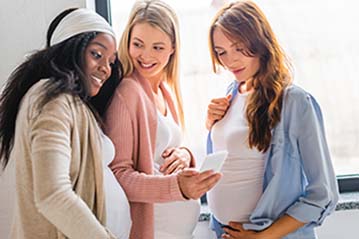 Webinars
Small Business Program webinar: NIH/NIBIB held an information webinar to announce the Notice of Special Interest to Developers of Technologies for Maternal Health NOT-EB-21-001.
NIBIB held a workshop in 2022 on Technology to Improve Maternal Health. A 2023 workshop is being scheduled in the spring. More details are coming soon! 
Information from the 2022 event can be found here.
NIBIB held a Small Business Initiatives webinar: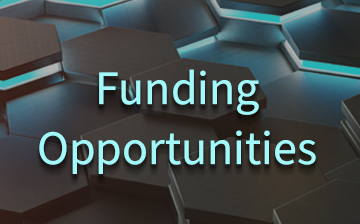 Related News

NIBIB-funded engineers are designing aortic heart valve replacements made of polymers rather than animal heart tissues. The goal is to optimize valve performance and enable increased use of a minimally-invasive method for valve replacement over open heart surgery.