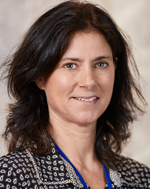 Program Director
Academic Research Enhancement Awards (AREA) support biomedical research projects conducted by faculty in academic institutions that have not been major recipients of NIH research awards. These grants are intended to create a research opportunity for scientists and institutions otherwise unlikely to participate extensively in NIH programs to support the Nation's biomedical research effort. It is anticipated that investigators supported under the AREA program will benefit from the opportunity to conduct independent research; that the grantee institution will benefit from a research environment strengthened through AREA grants; and that available students will benefit from exposure to and participation in research in the biomedical and behavioral sciences.
For projects proposing collaborations with institutions that are not eligible to apply for AREA grants, NIBIB requires that no more than 1/3 of the direct costs be budgeted for subcontracts to the non-AREA-eligible institutions. Applicants are strongly encouraged to contact Dr. Tina Gatlin before submitting their applications.
---
NOTE:  There are two NOFO for this mechanism, one for clinical trial required and another for clinical trial not allowed. See below.
---
NOTE:  A Data Management & Sharing Plan is required of all AREA R15 applications after January 25th, 2023.
---