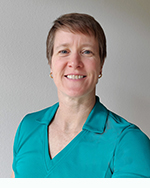 Scientific Program Manager
The Mentored Research Scientist Development Award (K01) provides support for a sustained period of "protected time" for intensive research career development under the guidance of an experienced mentor, or sponsor, leading to research independence. The expectation is that through this sustained period of research career development and training, awardees will launch independent research careers and become competitive for new research project grant (R01) funding. NIBIB uses this mechanism only to provide a mentored training period for individuals who wish to obtain experience and skills in an area different from their doctoral and/or post-doctoral research focus. Only individuals who are within 10 years of their Ph.D. will be supported. Applicants are encouraged to fill out the NIBIB K01 Eligibility Form and forward it along with the requested attachments to NIBIBKAwards@mail.nih.gov​​​​​ to verify their eligibility before preparing applications. Please include "K01 Eligibility Inquiry [Your First and Last Name]" in the subject line of your email.
NOTE - there are two FOAs for this mechanism, one for clinical trial required and another for clinical trial not allowed.  See below.