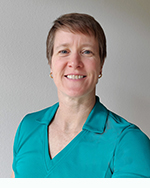 Scientific Program Manager
The NIBIB uses the Ruth L. Kirschstein National Research Service Awards for Individual Predoctoral Fellows (F31) to Promote Diversity in Health-Related Research to provide support for research training leading to the Ph.D. or equivalent research degree. Individuals in combined M.D./Ph.D. or other formally combined professional degree and research doctoral degree programs will be supported only during the research component of their program. The overall goal of this program is to increase the number of scientists from diverse population groups who are prepared to pursue careers in interdisciplinary research at the interface between the biomedical and the mathematical, physical, or engineering sciences. Eligible candidates include individuals from underrepresented racial and ethnic groups, individuals with disabilities, and individuals from disadvantaged backgrounds. Successful applicants will be supported for 2 years, typically after they have finished their required coursework and passed their qualifying exams.
Applicants are strongly encouraged to contact NIBIB_Fellowships@mail.nih.gov, attaching their Specific Aims and CV/biosketch, before they begin to prepare their application.