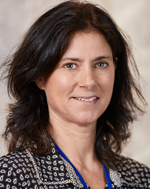 Program Director
The Science Education Partnership Awards (SEPA) program supports Pre-K to grade 12 (P-12) and informal science education (ISE) activities that: (1) enhance the diversity of the biomedical, behavioral and clinical research workforce and (2) foster a better understanding of NIH-funded biomedical, behavioral and clinical research and its public health implications. The SEPA program targets two primary audiences: (1) SEPA formal or classroom-based projects that provide STEM content, pedagogical expertise, and problem solving skills to teachers, students, and families in communities not generally supported by advanced and innovative educational practices: (2) SEPA informal science education (ISE) activities that are conducted in outside-the-classroom venues as well as in science centers and museums, target both workforce diversity and improved public health literacy.
Applications that target P-12 or ISE topics that cannot be addressed by existing school, community, or ISE-based activities are encouraged.
Proposed projects:
May focus on any area of NIH-funded research
Must address broader impact issues, i.e., the potential to benefit society and contribute to the achievement of specific, desired workforce diversity and capabilities, societal, and health literacy outcomes.
NIBIB will fund educational, outreach, and research activities that provide: early exposure to biomedical engineering and appreciation of its capacity to improve human health and health equity; increased understanding of engineering concepts and their applications in medicine and biology; age-appropriate experiences that engage participants in the design, building and testing of tools and methods to address questions and problems in human biology and disease; enhanced understanding of and interest in biomedical engineering as a career path; and career opportunities and guidance to make the biomedical engineering career pathway more accessible for students from diverse backgrounds, including those from groups underrepresented in engineering and to prepare students for careers in biomedical engineering. Courses and activities should be in one or more of the areas relevant to NIBIB's Scientific Programs.
Opportunities and FAQs
Notice of Participation of Additional NIH Institutes and Centers in PAR-20-153: Science Education Partnership Awards (SEPA) (R25-Clinical Trial Not Allowed)