Biomedical Engineering Summer Internship Program (BESIP)
The application website for BESIP 2018 Is now available by using the SIP Application site at https://www2.training.nih.gov/transfer/SIPApp.
NOTE:  
1) Specific deadlines for BESIP are earlier than those for regular SIP applicants. BESIP is a special Subprogram of SIP and must be selected in Section 9 of the SIP application. See the BESIP deadline schedule below.

2) BESIP applicants are asked NOT to contact BESIP mentors until after they are selected for the program.  The BESIP intern selection process differs from the regular SIP selection process. BESIP interns are selected by a panel of eight NIH scientists/bioengineers in late February.  Matching of the BESIP interns with BESIP mentors is coordinated by the BESIP Program Director.
The deadline for submitting the online application is February 09, 2018
The deadline for reference letters is February 14, 2018
Notification of selected interns will be on or about February 26, 2018
Intern must accept or decline by March 12, 2018
You can learn more about BESIP from the information below.
About the Program
The NIBIB sponsored Biomedical Engineering Summer Internship (BESIP) is for undergraduate biomedical engineering students who have completed their junior year of college. The 10-week program, under the guidance of Dr. Robert Lutz, BESIP Program Director, is scheduled from June 4, 2018 to August 10, 2018. The internship will allow rising senior bioengineering students to participate in cutting-edge biomedical research projects under the mentorship of world-class scientists in NIH laboratories in Bethesda, MD. 
Selected by a nationwide competition, the interns will have the opportunity to indicate preferences from a list of available NIH projects that involve areas of engineering or physical science expertise. The students will participate in group meetings, attend planned lectures and laboratory visits, and be encouraged to submit posters to the NIH Poster Day where summer interns from all disciplines present their projects.
How to Apply
Click on this Application Information link to findout about eligibility, stipends, and deadlines
Application for BESIP on-line can be completed as a Subprogram of the SIP application (see Section 9 of the SIP form), which can be found at https://www2.training.nih.gov/transfer/SIPApp. Please be aware of the different BESIP deadlines compared to SIP deadlines.

BESIP Projects
Click here to access the 2017 BESIP project list. The Projects List for 2018 is being updated and should be available for viewing by January or February of 2018. The 2017 Projects List is a good representation of the type of projects that are made available to the BESIP interns. Most projects from 2017 are carried over to 2018.
The BESIP Experience: 2017 Interns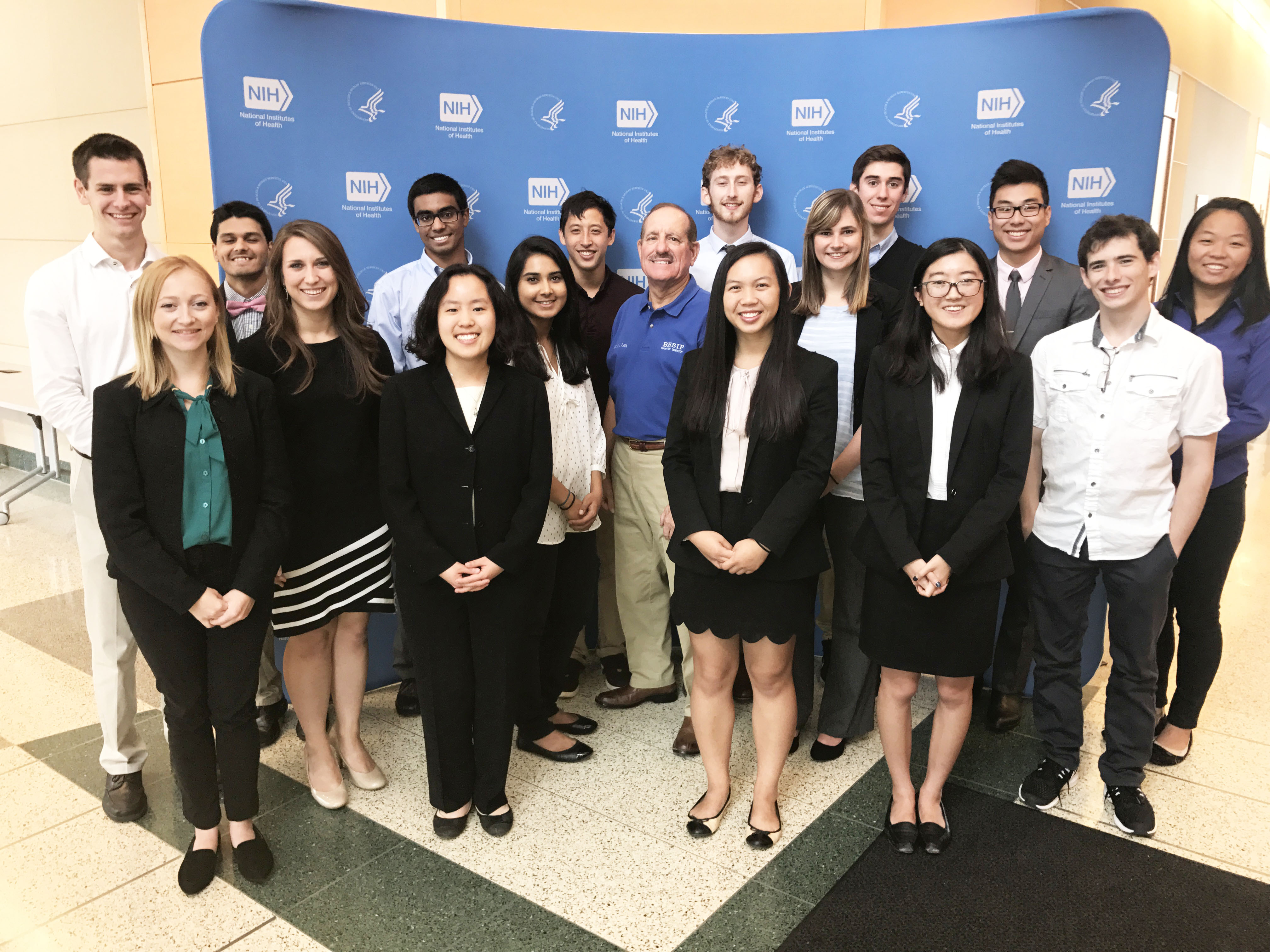 Click here for a list of previous intern classes with school affiliations, project titles, and mentors
See the videos!!! Former BESIP intern, Will Sipprell, participates as a subject in research in the NIH Clinical Center Gait Analysis Lab!
Meet Will Sipprell: Introduction (9 MB)