NIBIB-sponsored prizes
"With every new DEBUT Challenge, I am inspired by the creativity and ingenuity of young engineers from across the country. From projects that tackle bias in medical devices to bringing affordable and easy-to-use testing to underserved communities, student design projects are helping our community engineer the future of health."
-Bruce Tromberg, Ph.D., NIBIB Director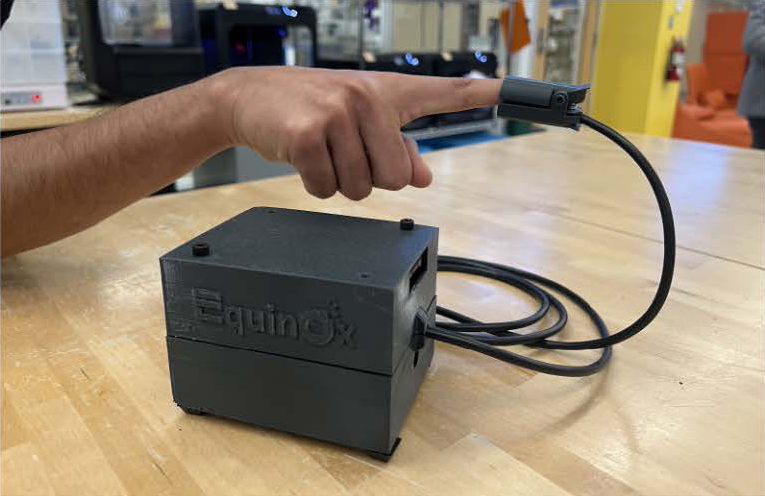 NIBIB Steven H. Krosnick Prize (First Prize): EquinOx, Johns Hopkins University, Baltimore
Vivek Chari, Clara Cho, Janice Lin, Rahul Swaminathan, Valerie Wong, Jerry Zhang, Yuqi Zhang, Stanley Zhu
The EquinOx attempts to mitigate the bias that most pulse oximeters exhibit by failing to account for differing patient skin tones. Using new hardware that measures both skin tone as well as raw pulse oximeter data with a newly developed algorithm, the EquinOx is better able to estimate blood oxygen saturation.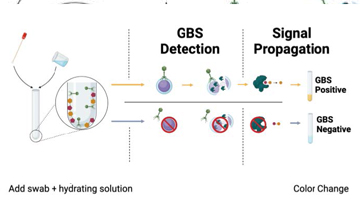 NIBIB Second Prize: Ampliphage, Stanford University, Stanford, California
Alex Bradfield, Karsten Householder, Chris Neimeth, Michelle Shen
The Ampliphage is an affordable, easy-to-use diagnostic tool that can detect Group B Streptococcus in low-resource settings. At 3% of the cost of current tests, it can be used in areas that cannot afford the more expensive tests and help to decrease infant mortality rates worldwide.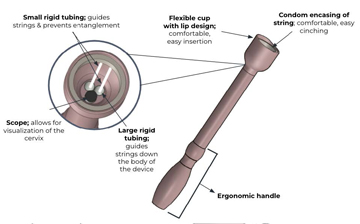 NIBIB Third Prize: CERV, Columbia University, New York City
Hannah Ballard, Kiarra Lavache, Joyce Liu, Aala Nasir, Emily Pogue
CERV is designed to monitor the risk of preterm birth by quantifying cervical stiffness without the use of a speculum in lower-resource clinical settings.
NIH-sponsored prizes
"Supporting the next generation of researchers is essential to the sustainability and continued progress of scientific discovery. The NIH Office of AIDS Research is pleased to support the DEBUT Challenge to nurture the spirit of inquiry and innovation that fueled this year's submissions, including POCAS:TB. Developed by students at Northwestern University, this creative diagnostic approach could improve testing for tuberculosis, one of the leading causes of death among people with HIV, especially in low-resource settings."
-Maureen M. Goodenow, Ph.D., Director of OAR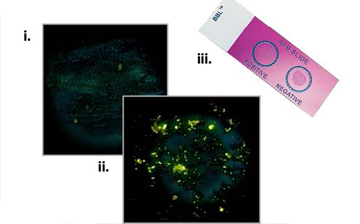 NIH OAR Prize for HIV/AIDS: Point-Of-Care Automated Stainer for Tuberculosis Diagnostics (POCAS: TB), Northwestern University, Evanston, Illinois
Shani Katz, Peter Kouassi, Isaac Tenga
POCAS: TB can perform acid-fast sputum smear microscopy stains to identify TB. It uses components of a standard 3D printer to reproduce the stain procedures in a timely and consistent manner, offering low- and middle-income countries a faster and cheaper way to test for one of the leading causes of death among people with HIV.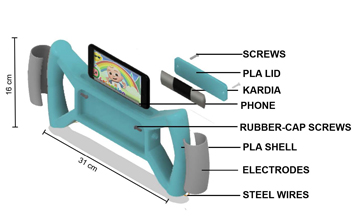 NIMHD Prize for Low-Resource Settings: HappyHeart, Indiana University–Purdue University Indianapolis
Joseph Bustamante, Nate Chesterson, Haley Gill, Katie Murph
HappyHeart is a cost-effective innovative 3D-printed approach to pediatric diagnostic EKGs in clinical settings that will increase comfort, be easier to use, and reduce costs.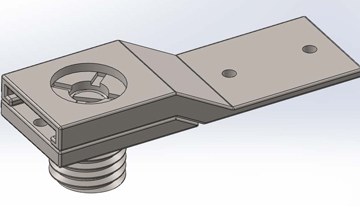 NCI Cancer Prize: Neurosafe, Rensselaer Polytechnic Institute, Troy, New York
Ali Bisaccia, Katrina Bliss, Grady Habicht, Sonya Heldman, Taylor Keyt
The Neurosafe skull fixation device provides the structural support needed to protect the vulnerable brain after operation while incorporating movement to accommodate brain swelling and subsequent shrinkage.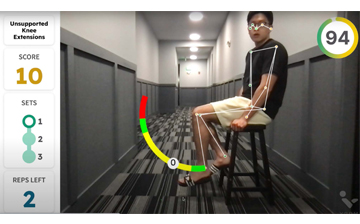 National Center for Medical Rehabilitation, NICHD Prize for Assistive/Rehabilitative Technologies: Yoomi, Cornell University, Ithaca, New York
Ben Catania, Matthew Gaerke, Joseph Whelan
Yoomi is an AI-driven physical therapy platform that uses computer vision to provide patients with real-time feedback on their exercise form and provides health care professionals with exercise data and insights to optimize treatment.
VentureWell Sponsored Prizes
"This year's VentureWell prize winners exemplify the potential of student innovators to create compelling solutions based in a holistic and empathetic approach to innovation. The DEBUT Competition is an exceptional opportunity for emerging biomedical engineering innovators and their supporting institutions to be recognized and supported. This year's prize winners include innovations with great potential for broad use and impact."
-Phil Weilerstein, CEO of VentureWell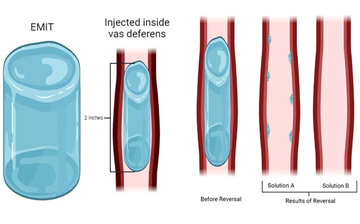 VentureWell Venture Prize: EMIT Male Contraceptive: Arizona State University, Tempe
Gabriella Estrada, Fabiha Firoz, Anwar Gadhi, Candace Pless, Keiry Rodriguez
EMIT is a minimally invasive alternative male contraceptive. It utilizes an injectable hydrogel and chemical deactivator composite system that provides a completely reversible, double barrier to sperm movement past the vas deferens.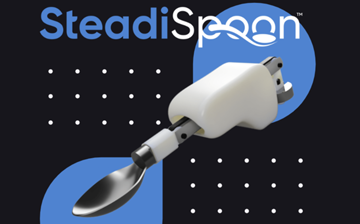 VentureWell Design Excellence Prize: SteadiSpoon, Southern Methodist University, Dallas, and the University of Oklahoma, Norman
Raleigh Dewan, Nicholas Houchin, Mason Morlan, Ethan Trotter
The SteadiSpoon is an affordable, self-stabilizing eating device to help patients with Parkinson's disease and essential tremors to regain agency and autonomy in their lives for almost a quarter of the cost of the market-leading motorized solutions.