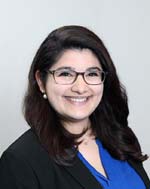 Program Director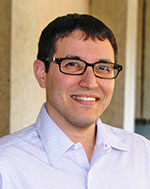 Director

Advances in biomaterials-based technologies and methods have facilitated novel paradigms in biomedical intervention and research. However, novel classes of biomaterials require support to cross translational barriers between the bench and the bedside. To further these advances, NIBIB is creating the Biomaterials Network, which aims to accelerate innovation, development, and early dissemination of biomaterials-based technologies. 
The Biomaterials Network consists of a set of connected resources that enable novel and refined technologies to progress through discovery and development to commercialization and clinical use. 
The Biomaterials Network has three components:
 
The Technology Development Coordinating Center – Coordinates technology development projects supported by the Biomaterials Network.
 
The Center for Translational Resources – Aids in technology development by providing expertise and resources to address barriers to technology dissemination and translation.
 
Core Technology Development Projects – Develop novel biomaterial-based technologies.  Center support helps these projects become more biomedically relevant throughout their development and aids in proof-of-concept prototype validation.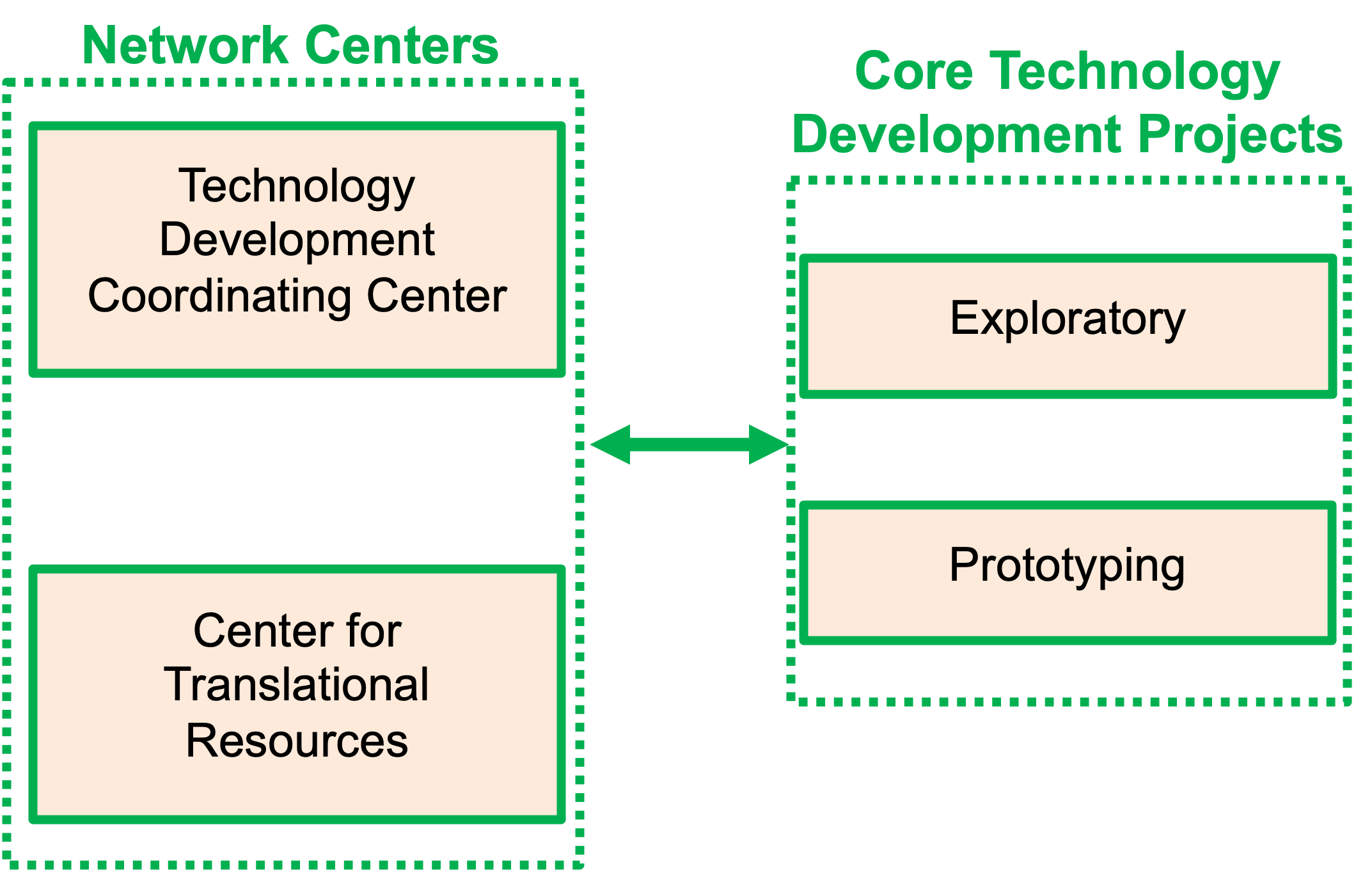 The Technology Development Coordinating Center and the Center for Translational Resources will work together to provide opportunities for partnering within and outside of the network. Coordination includes entrepreneurial training and education, as well as technical, commercialization, and translational expertise and resources.  Importantly, the centers also provide access to funds in response to the design and clinical or technical needs identified during the assessment of these technologies.
With establishment of the Technology Development Coordinating Center, an infrastructure will be developed that enables opportunities for collaboration among grantees, accelerates robust biomaterials technology innovation, and improves dissemination of program advances and resources to the broader biomedical research community.
For more information, please watch the Biomaterials Network Concept Clearance presentation from NIBIB Council September 2022: https://videocast.nih.gov/watch=45769, starting at time 2:27:10.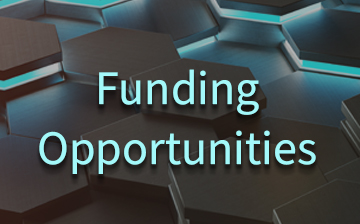 Notice of Funding Opportunities (NOFOs)
EB-23-002
NIBIB Biomaterials Network Technology Development Coordinating Center (U24 Clinical Trial Not Allowed)