Press Releases
August 25, 2021
Undergraduate teams design creative new solutions to urgent healthcare problems
The annual Design by Biomedical Undergraduate Teams (DEBUT) Challenge, supported by the National Institutes of Health (NIH) and VentureWell, today announced eight winning college teams and five honorable mentions that designed innovative healthcare technologies to address significant clinical problems. The prizes, worth $115,000 in total, went to teams from universities across the country.  
The National Institute of Biomedical Imaging and Bioengineering (NIBIB), which initiated and leads the DEBUT challenge, is joined by three additional NIH institutes—the National Institute on Minority Health and Health Disparities (NIMHD), the NIH Office of AIDS Research (OAR), and the National Cancer Institute (NCI)—along with VentureWell, a non-profit higher-education network that supports science and technology innovation and entrepreneurship in higher education. The eight prizes will be presented during the annual Biomedical Engineering Society (BMES) conference held October 6-9, 2021.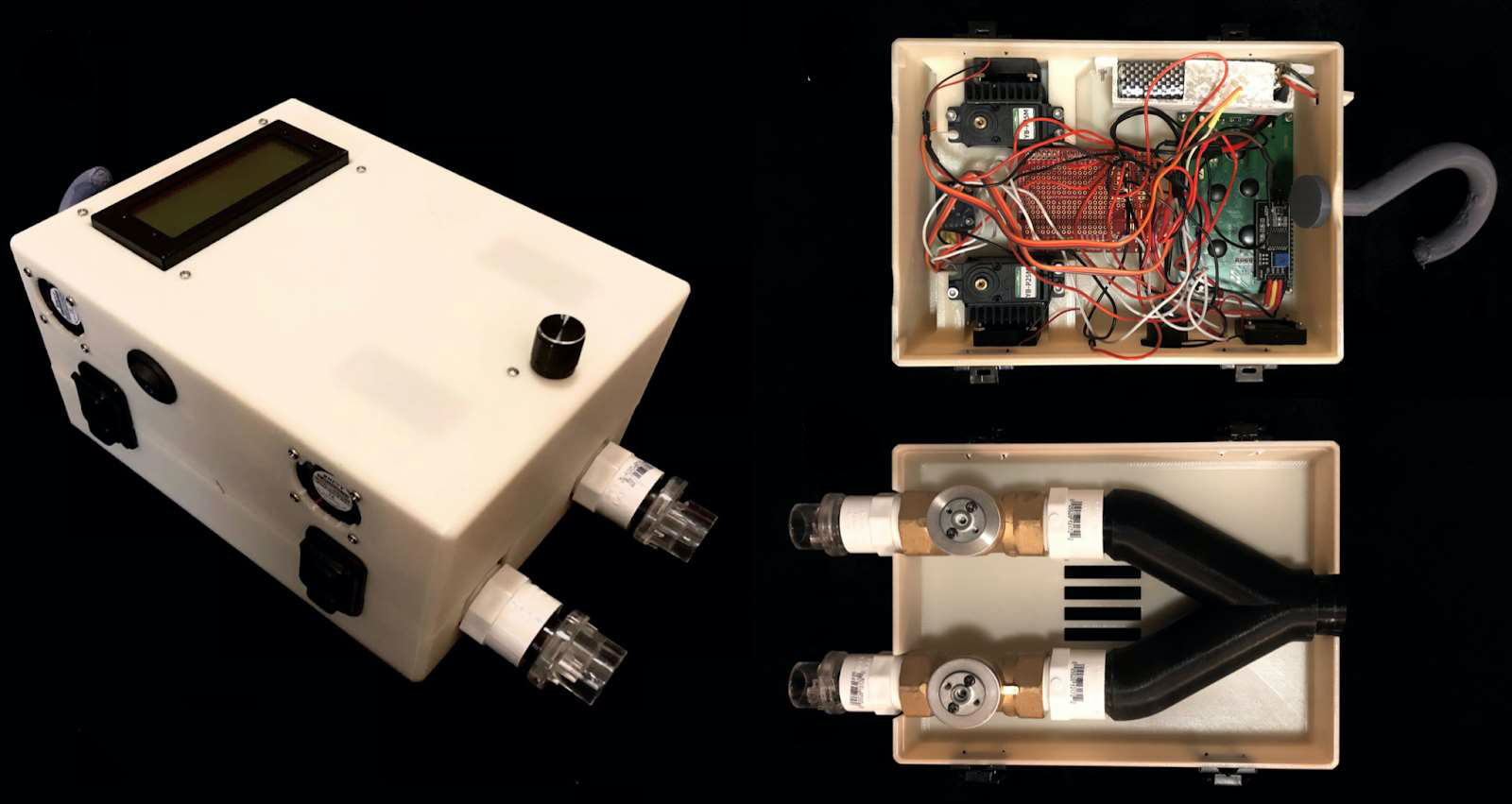 "The breadth of projects submitted this year was impressive, and we were especially excited to see students addressing problems highlighted by the global pandemic," said Bruce Tromberg, Ph.D., NIBIB director. "These students quickly developed creative yet simple solutions to important medical problems, demonstrating the spectacular promise of the future biomedical engineering workforce."
NIBIB selected three winning teams for designs that excel according to four criteria: the significance of the problem being addressed; the impact on clinical care; the innovation of the design; and the ideation process or existence of a working prototype. The first place "Steven H. Krosnick prize" of $20,000 went to Eucovent, a medical device that allows for multiple patients to be treated with a single ventilator. The team from the University of South Florida developed a device that delivers different pressures and volumes to each patient from the same ventilator. Eucovent addresses some of the safety concerns traditionally associated with co-ventilation and the device can be used in low resource scenarios such as rural areas, military settings, and natural disaster scenarios.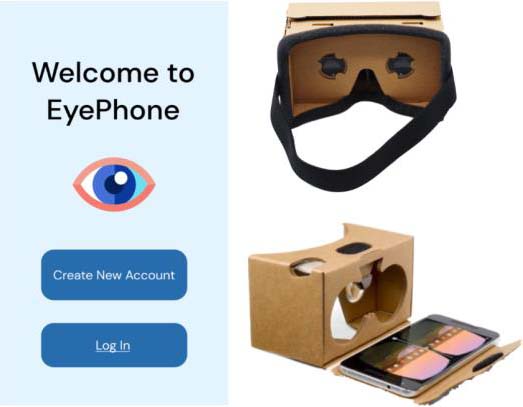 The second prize of $15,000 was awarded to a team from Rice University, Texas for developing the CephaloPump. The negative pressure pump was designed to treat low pressure hydrocephalus in patients who cannot be treated with the traditional shunt system. Hydrocephalus is a condition in which there is an abnormal buildup of cerebrospinal fluid in the brain ventricles, which can cause brain damage. The device can operate within physiologically relevant pressure ranges, monitor differential pressure continuously, and adjust pressures with minimal error.
The third prize of $10,000 went to a team from Columbia University, New York for their mobile phone app to monitor the progress of glaucoma. EyePhone works in coordination with a cardboard VR headset to create a virtual reality field for at-home visual field testing. The device uses existing visual field-testing algorithms to assess a person's vision outside of a doctor's office, promoting more regular and accessible monitoring of glaucoma progression.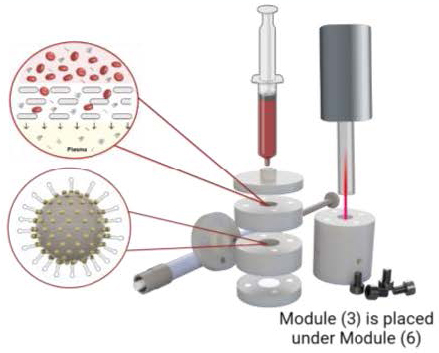 NIH awarded three additional prizes sponsored by the National Institute on Minority Health and Health Disparities (NIMHD), the Office of AIDS Research (OAR), and the National Cancer Institute (NCI), respectively, on healthcare technologies for low-resource settings, HIV/AIDS, and cancer. NIMHD awarded $15,000 to a team from Lehigh University, Pennsylvania for their inexpensive, point-of-care sickle cell disease (SCD) screening device designed to be implemented in low-to-middle income healthcare settings. Modeled after the common pregnancy test, the goal is to lower the high rate of infant death due to SCD. OAR awarded $15,000 to a team from Texas A&M that developed a 3D-printed point-of-care device designed for early diagnosis of HIV. Finally, a team from Duke University in North Carolina received the $15,000 NCI prize for LowCostomy, an affordable colostomy bag that gives cancer patients access to life-saving ostomy procedures. This technology will benefit colon cancer patients after colon resection in low-resource settings.
"We are committed to nurturing the next generation of researchers and this is why we champion competitions that leverage the intellectual capacity of young innovators," said Dr. Eliseo Pérez-Stable, NIMHD director. "By encouraging and supporting a culture of innovation, we are paving the way for students to think outside the box and develop cost-effective healthcare tools that will improve lives, especially for underserved communities."

VentureWell selected two more projects while considering two additional criteria: market potential and patentability. The VentureWell Prize of $15,000 went to AsculBand, a project from Georgia Institute of Technology. The AsculBand is a simple and unique patient-facing stethoscope with an accompanying app that provides 50% clearer and 100% louder audio compared with leading gold standard digital stethoscopes currently used by physicians. It can send real-time and pre-recorded data from the patient's heart and lungs to physicians to help expand upon their current virtual physical exam abilities.
The VentureWell Design Excellence Prize of $5,000 went to a team from Stanford University, California that developed a modified needle guide that enables transvaginal delivery of medication to the bladder by facilitating targeting and successful injection into the bladder trigone area. The device includes an exterior needle guide that would allow for non-specialized physicians to administer medication more accurately.
DEBUT received 76 applications from 47 universities in 26 states this year, engaging nearly 400 students.
Click here to read more about each winning project and see videos from the teams
###
About the National Institute of Biomedical Imaging and Bioengineering (NIBIB): NIBIB's mission is to engineer the future of  health by leading the development and accelerating the application of biomedical technologies. The Institute is committed to integrating engineering and physical science with biology and medicine to advance our understanding of disease and its prevention, detection, diagnosis, and treatment. NIBIB supports emerging technology research and development within its internal laboratories and through grants, collaborations, and training. More information is available at the NIBIB website.
The Office of AIDS Research, part of the Office of the Director, plans and coordinates the scientific, budgetary, legislative and policy elements of the NIH AIDS research program. Additional information, including the trans-NIH strategic plan and budget, is available at http://www.oar.nih.gov.
About the National Institute on Minority Health and Health Disparities (NIMHD): NIMHD leads scientific research to improve minority health and eliminate health disparities by conducting and supporting research; planning, reviewing, coordinating, and evaluating all minority health and health disparities research at NIH; promoting and supporting the training of a diverse research workforce; translating and disseminating research information; and fostering collaborations and partnerships. For more information about NIMHD, visit www.nimhd.nih.gov.
About the National Cancer Institute (NCI): NCI leads the National Cancer Program and NIH's efforts to dramatically reduce the prevalence of cancer and improve the lives of cancer patients and their families, through research into prevention and cancer biology, the development of new interventions, and the training and mentoring of new researchers. For more information about cancer, please visit the NCI website at cancer.gov or call NCI's contact center, the Cancer Information Service, at 1-800-4-CANCER (1-800-422-6237).
About the National Institutes of Health (NIH): The National Institutes of Health, the nation's medical research agency, includes 27 Institutes and Centers and is a component of the U.S. Department of Health and Human Services. NIH is the primary federal agency conducting and supporting basic, clinical, and translational medical research, and is investigating the causes, treatments, and cures for both common and rare diseases. For more information about NIH and its programs, visit www.nih.gov.