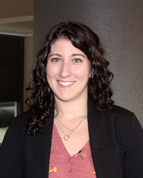 Program Director
This program supports the development and demonstration of broadly applicable bionic systems to enable new paradigms of human health.
Emphasis
The emphasis is on the development of bionic systems hardware, software, and methodologies to improve patient health. 
NIBIB interests include but are not limited to: 
artificial organs to replace function
electrodes and 3D printed tactile sensors for prosthetics
implantable bioelectronic sensors and actuators for real-time, closed-loop control of tissues and organs
Related News
Engineers have modified the cotton candy machine to create complex microfluidic networks that mimic the capillary system in living tissue.