Point of Care Technologies - Diagnostics
Point of Care Technologies - Diagnostics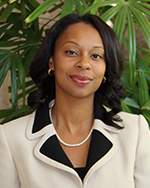 Program Director
This program supports the technology development of rapid in-vitro diagnostic technologies and monitoring platforms that provide real time medical evaluation and analysis of the disease status or condition at the time and place of patient care.
Emphasis
The program includes the delivery of healthcare that is safe, effective, timely, patient-centered, efficient, and available in centralized and decentralized locations. The emphasis is on developing technologies driven by clinical needs. Examples of technology development areas in this program include but are not limited to disposable lateral flow assays, nucleic acid testing platforms, glucose monitoring devices, etc.
Program priorities
Rapid: ideal diagnostic test time to identify species and determine drug susceptibility profiles, process the clinical sample (if appropriate), and detection and delivery of the final test result during a single interaction
Sensitive: sensitivity should be equivalent to or exceed current standards for proposed targets from the same sample type
Specific: specificity should be equivalent to or exceed current standards for proposed targets from the same sample type
Easy-to-use: integrated, closed sample-to-answer system with automated data analyses and/or result presentation and with minimal operator training and expertise required
Cost-effective: projected production and operating costs should be consistent or an improvement on commonly used platforms
Featured programs and resources
NIBIB created the Point-of-Care Technologies Research Network (POCTRN) to drive the development of appropriate point-of-care diagnostic technologies through collaborative efforts that merge scientific and technological capabilities with clinical need. Today, with the support of the National Heart, Lung and Blood Institution, National Institute of Allergy and Infectious Diseases, National Center for Complementary and Integrative Health, Fogarty International Center, Office of Behavioral and Social Sciences Research, Office of AIDS Research and Office of Disease Prevention, the following Centers comprise POCTRN.
Point of Care Technology Research Network Center- Coordinating Center
Center for Point-of-Care Technologies Research for Sexually Transmitted Diseases
The Center for Innovation in Point of Care Technologies for HIV/AIDS at Northwestern (C-THAN)
Atlanta Center for Microsystems Engineered Point-of-Care Technologies (ACME-POCT)
The Center for Advancing Point of Care in Heart, Lung, Blood and Sleep Diseases
Visit www.poctrn.org for detailed information.
Active Point of Care Technology Projects at NIH (data as of 09-19-2019)
Explore all actively funded NIH Projects on point of care technologies - technologies that bring care to the patient, rather than take the patient to care.  This broadly inclusive Trans-NIH database uses NIH Research Portfolio Online Reporting Tools (RePORT) to quickly search projects, publications, patents, clinical studies, data and visualizations, news and more.  Please contact Dr. Rishi A. Mathura (rishi.mathura@nih.gov) with questions or comments.
Point of Care Technology listserv
The e-newsletter serves as an information outlet to the Point of Care Technology community on current activities and initiatives involving point of care technology research supported by the National Institutes of Health. Join the NIBIB Point of Care Technologies listserv.
Notice of Special Interest in Physiological Monitoring and Point of Care Technologies for Trauma Care
Register for program related webinars here.