Bionic and Robotic Systems
Bionic and Robotic Systems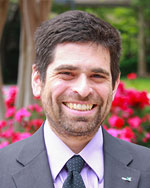 Program Director
This program supports the design, development, and demonstration of bionic and robotic systems technologies for biomedical intervention. 
Emphasis
This division supports projects developing and demonstrating new approaches to control/program biology for biomedical intervention, without preference for any particular disease or application. 
Emphasis in this program is on engineering bionic and robotic systems to sense and actuate in response to human biology for biomedical intervention. Projects should be directed toward overcoming a technological challenge that limits biomedical adoption. This program encourages projects that use a design-build-test approach.
Examples of bionic and robotic systems include but are not limited to: 
Rehabilitative or curative systems – wearable, orthotic, or implantable devices to restore health after disease or illness
Assistive systems – wearable, orthotic, prosthetic, robotic, or implantable devices to replace or supplement capability lost due to chronic conditions
Preventative systems – wearable, orthotic, or implantable devices to avoid the onset of acute or chronic conditions, including secondary complications 
Procedural systems – minimally invasive surgical tools and other highly-sensorized technologies to repair injury or disease 
Semi-autonomous surgical robots
Enhancing standard-of-care open-loop therapies with closed-loop feedback capability
improve patient outcomes
Decrease patient burden
Improve affordability
Expand procedural access for patients
Additional Emphasis
Additional emphasis in this program is on the development of screening and processing tools and the discovery of design principles to design, build, and test engineered bionic and robotic systems. 
A trial funded in part by NIH is evaluating an investigational device called the BrainGate neural interface system. This is a type of brain-computer interface (BCI) intended to put robotics and other assistive technology under the brain's control. By imagining the movement of their own arms, two paralyzed individuals were able to use the BrainGate to make complex reach-and-grasp movements with robotic arms. Credit: The BrainGate Collaboration.
Epidural stimulation research funded by the NIH demonstrates remarkable results in humans with severe spinal cord injury. By increasing the excitability of the body's neural network, a level of function can be achieved, including the ability to stand independently. Perhaps even more remarkable, is the regaining of voluntary control of bladder, bowel, and sexual function.
Mr. Summers spoke movingly about how NIBIB sponsored research affected his life and helped him to regain vital functions such as the ability to sweat and to move his legs voluntarily, as well as bowel, bladder and sexual control.