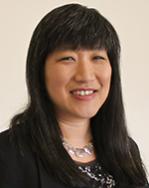 Program Director
In April 2003, the Interagency Modeling and Analysis Group (IMAG) was formed; starting from a working group comprised of program staff from nine Institutes of the National Institutes of Health (NIH) and three directorates of the National Science Foundation (NSF). IMAG now represents over 100 program staff from multiple government agencies in the United States and Canada.
Since its creation, this group has convened monthly through virtual meetings and at various locations of the IMAG participants. All IMAG participants are involved in managing research programs in biomedical, biological and behavioral systems that require the development of new and novel modeling and analysis methods.
The purpose of the IMAG is to provide an open forum for communication among government representatives to share updates on individual programs from the various IMAG agencies, and to plan trans-agency activities that will have a broad impact on the communities served by the IMAG.
See the IMAG wiki page for more information. Government program officers interested in joining IMAG should contact Dr. Grace Peng.
The Multiscale Modeling (MSM) Consortium
In 2003, the IMAG recognized that the modeling community was on the forefront of thinking across the biological continuum, rather than just focusing at one scale or level of resolution. In addition, the IMAG identified a strong desire among modelers to form multi-disciplinary partnerships across varied research communities. This led to the development in 2004 of the Interagency Opportunities in Multiscale Modeling in Biomedical, Biological, and Behavioral Systems Solicitation. The 24 awardees from this solicitation subsequently formed the MultiScale Modeling (MSM) Consortium in 2006. The MSM Consortium has now grown to include over 100 projects relevant to multiscale modeling.
View all MSM Consortium Activities on the IMAG wiki.
---
Announcements
---
Funding Opportunities
View the IMAG wiki list of funding opportunities.
NIBIB Supported Projects
Models to predict protein biomaterial performance
David Kaplan
Tufts University Medford
Multiscale Modeling of Wound Healing
Jason Haugh
North Carolina State University Raleigh
Microconnectomics of neocortex: a multiscale computer model
William Lytton
Suny Downstate Medical Center
Predictive Multiscale Modeling of Microbial Consortia Biofilms
Ross Carlson
Montana State University - Bozeman
Multiscale Modeling of Facet Capsule Mechanobiology 
Victor Barocas
University of Minnesota
Resources
The MSM Consortium provides opportunities to:
network with other MSM investigators, MSM participants, and projects;
easily converse with program officers from ten government agencies and IMAG participants from the U.S. and Canada;
participate in focused Working Group discussions on the wiki;
participate in virtual scientific presentations by all Working Groups throughout the year;
participate in annual meetings of the MSM Consortium and IMAG/MSM events;
learn about the latest modeling and MSM-related activities from around the world; and
access various resources for modeling
IMAG wiki
All activities of the MSM Consortium are live on the IMAG wiki. Researchers interested in joining the MSM Consortium should visit: MSM Consortium FAQs.
Multiscale Modeling Working Groups
All researchers are welcome to join individual MSM Consortium Working Groups by contacting the Working Group Leads listed on each group page.
MSM Annual Meeting Photo Gallery